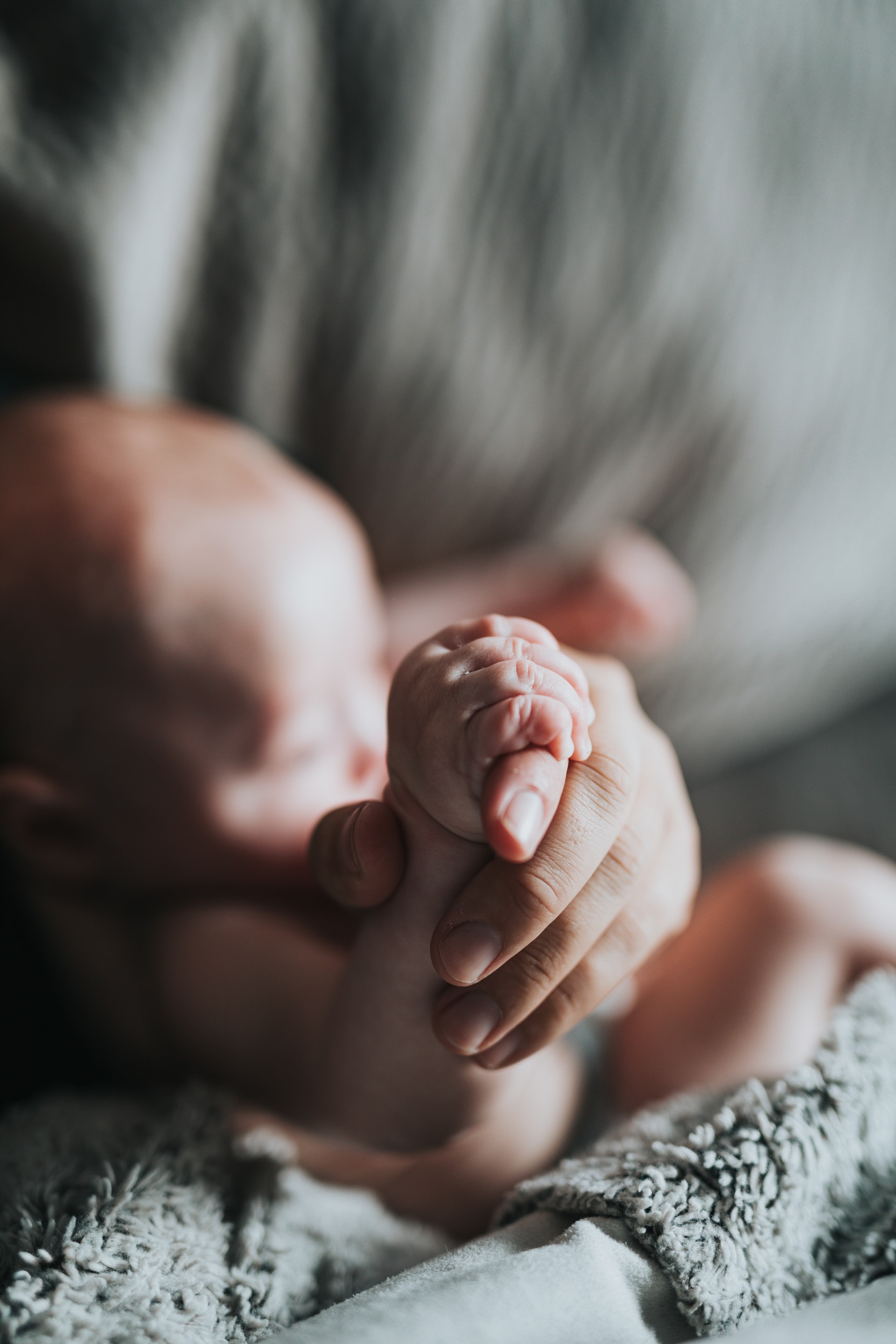 When our daughter was born, I looked at each of her little hands in awe—all ten tiny fingers, little pink fingernails, small perfect knuckles. Now I wonder if Mary ever took one of baby Jesus' hands into hers and marveled at its beauty as she compared its size to hers. Did he lightly squeeze her finger? Did she kiss that tiny hand and hold it close to her face? That's often what mothers do.
When the boy Jesus helped Joseph with some of his work, did Joseph ever put his bigger hand on top of Jesus' hand to guide him in how to use a tool efficiently? Did Joseph ever, even just in his mind, compare his big hand to the little boy's? Did Joseph make note of his own callouses, the likes of which not yet appeared on his foster son's hands?
Once, on a silent weekend retreat, I was praying in the chapel. My hands were intertwined, and my eyes were closed. And as I prayed, it felt as if someone's hands were folded over mine in protective love. I sensed it was Jesus there with me, although I certainly did not see any hands but mine. What a comfort it was! For a few minutes, my whole world was in his hands, reminding me of that African-American spiritual, "He's Got the Whole World in His Hands."
In his ministry, Jesus' hands came together in private prayer, made a muddy paste to give sight to a blind man (John 9), touched and healed a leper (Luke 5), wrote in the sand as he stopped the stoning of an adulteress (John 8), and grabbed struggling Peter whose faith wavered as he tried to walk to Jesus on water (Matthew 14) —-to name just a few of his numerous loving actions.
I sometimes wish I could have been at the Last Supper to see Jesus take the bread in his hands and pass his consecrated Body to his apostles. Priests' hands are so blessed to be able to consecrate the unleavened bread at Masses! Even the privilege of our receiving the Body of Christ into our very own hands is so special!