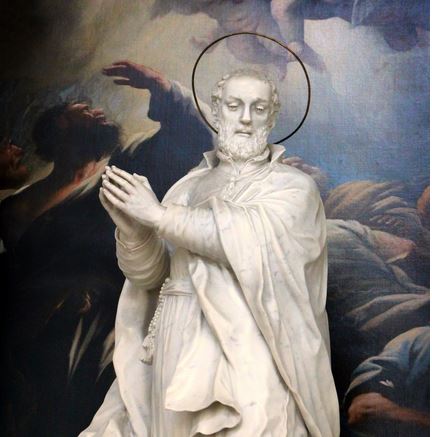 There I sat on the stage. I was dressed in my green uniform jumper and white blouse, clip bow tie on my blouse collar, and green knee socks. I was chosen from my fifth-grade class to be in a religion bee. I had committed to memory the answers from my Baltimore Catechism so that I could fare well in competition with students from other nearby Catholic schools. I was ready.
Upon reading about St. Jerome Emiliani (1481-1537), whose memorial is celebrated in the liturgy today, I learned that he is credited with developing the "question-and-answer catechism technique" to teach children religion. A great protector of orphans, St. Jerome apparently never fell short in taking care of the needs of the poor and needy.
Thanks to St. Jerome, I did pretty well in the spelling bee, but I honestly don't recall who won—probably not me. What I do remember is that I grew up knowing there were many laws and commandments I had to obey. I did go through a period of scrupulosity as a young teen. I got lost in the mountain of laws and prescriptions and, being a very conscientious and detail-oriented person, I found it difficult to be grateful for the underlying truth and love taught by the laws.