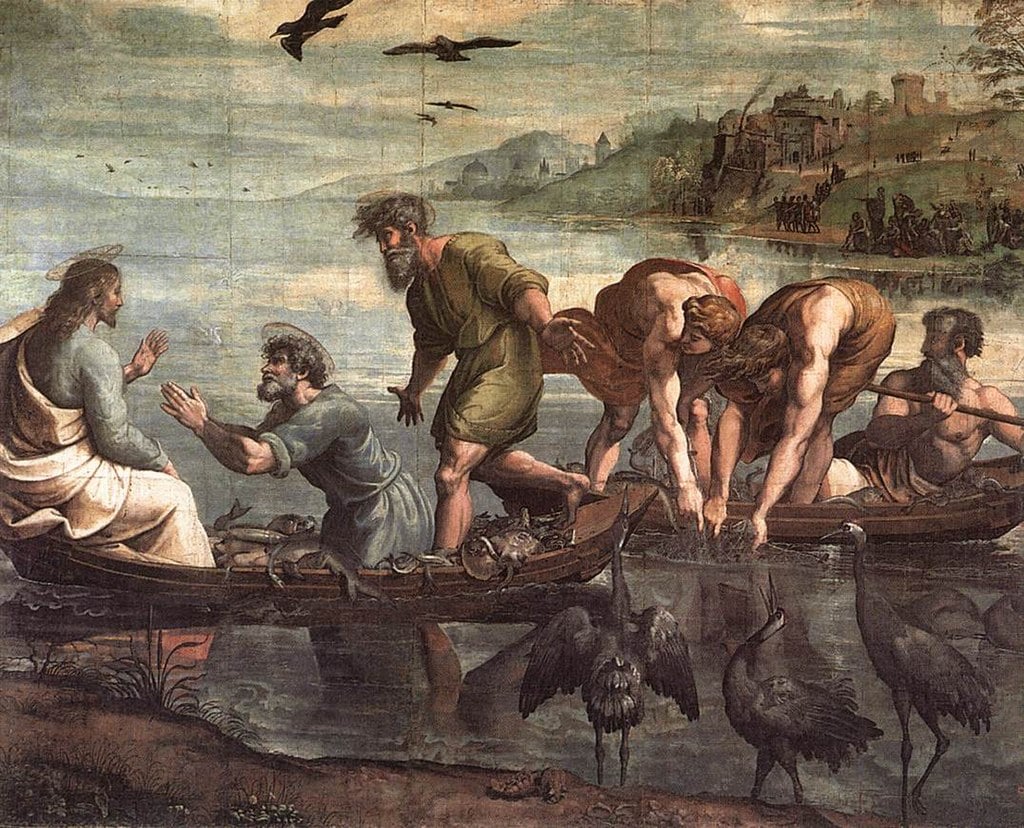 A reading from the Acts of the Apostles
(Chapter 5:27-32, 40b-41)
Many commentators on the scriptures call the Acts of the Apostles the Acts of the Spirit and for good reason. The power and presence of the Holy Spirit in the early Church is chronicled throughout this book. The author wants it to be very clear that Jesus gave his Spirit to the disciples and that all that they do is through the power of the Holy Spirit.
I don't know what your experience of the Holy Spirit was in Catholic school or religious education classes, but I went to Catholic grammar school, high school, and college, and I knew almost nothing about the Holy Spirit. I certainly had no clue about the important role the Spirit played in the early Church, nor did I know that the very presence of the Spirit was in me and all my classmates. The Holy Spirit was truly the forgotten member of the Blessed Trinity.
If you had a similar experience, then let's face it—we all were deprived of a most important truth of our faith. That was not the intention of Jesus, as we read here of "the Holy Spirit whom God has given." Let us rejoice this Easter season and in all seasons in the presence of our life partner, the Holy Spirit. The Apostles and the other disciples were never alone in their challenges, suffering, and even death. Neither are we.
Responsorial Psalm
(Psalm 30:2, 4, 5-6, 11-12, 13)
"I will praise you Lord, for you have rescued me." How often and in how many ways has God rescued you? Think about it, and you will most likely come up with a rather long list.
A reading from the Book of Revelation
(Chapter 5:11-14)
Do you find the readings we hear during this time of Easter to be weird, over the top, incomprehensible? You are not alone. This is apocalyptic writing meant to give people courage in the midst of persecution and immanent disaster through symbols and stories that were not comprehensible to outsiders but were hope-filled for the early Christians. The basic message throughout is, hold on, have faith despite your persecution and trials. God is greater than all this, and you will be rewarded.