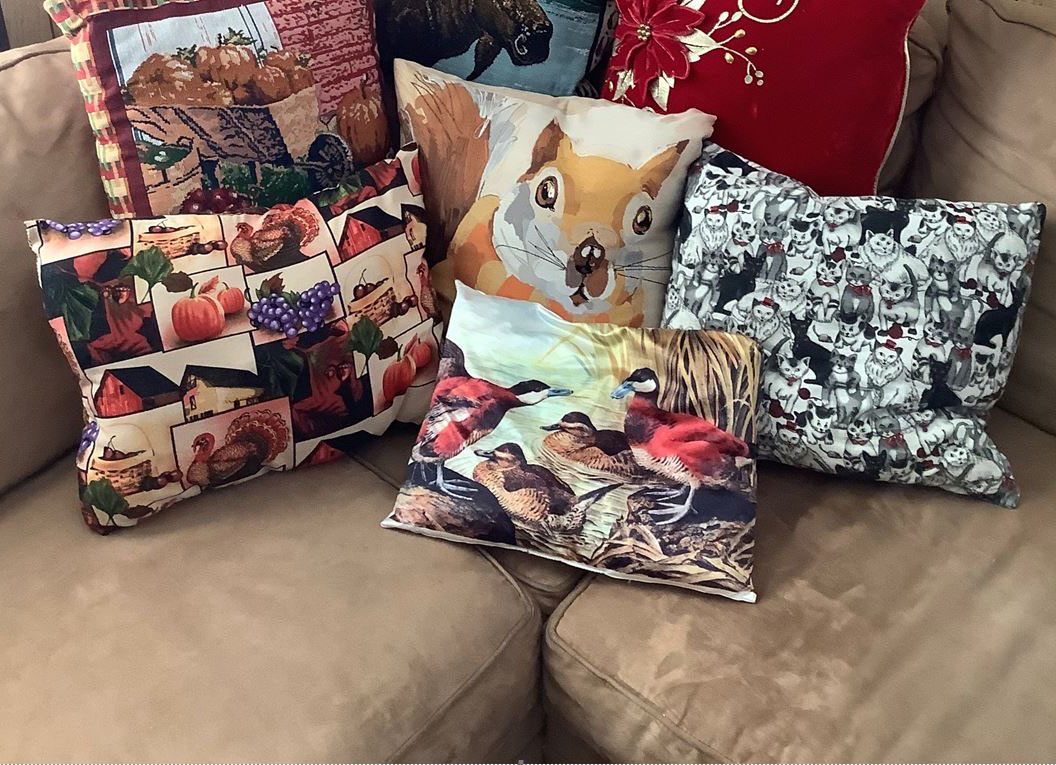 The other day, I was cleaning out and rearranging items in a closet in my upstairs hallway. My husband was helping because he is much taller than I. He was passing down to me things from the upper shelf, and he just kept handing me throw pillows. I realized that I have a very large number of these decorative pillows, but I chose not to give away or dispose of any of them because they help me to decorate for different seasons and holidays. Their variety gives me choices and opportunities for different looks in my living room.
Leave it to me to think about correspondences between prayers and such mundane objects as throw pillows. Please take a comfortable seat, maybe with assistance of a throw pillow, and keep reading.
In our ideal daily prayer routine, we probably pray certain prayers in the morning and before retiring at night. Throughout the day, even if we are busy, we certainly can offer up little prayers for different people or circumstances.
What is it about throw pillows that I like so much? For one thing, they can offer support for your back. They are movable and flexible enough to stuff behind you as you nestle in to watch a television show or share in a conversation. With this same idea of support, you can offer a short prayer at any time of day for someone in the midst of a struggle. If that person know that you are praying for him or her, I am certain your support is a comfort. It is good for a troubled people to know that someone "has their back." Prayer is a proven good way to do that!