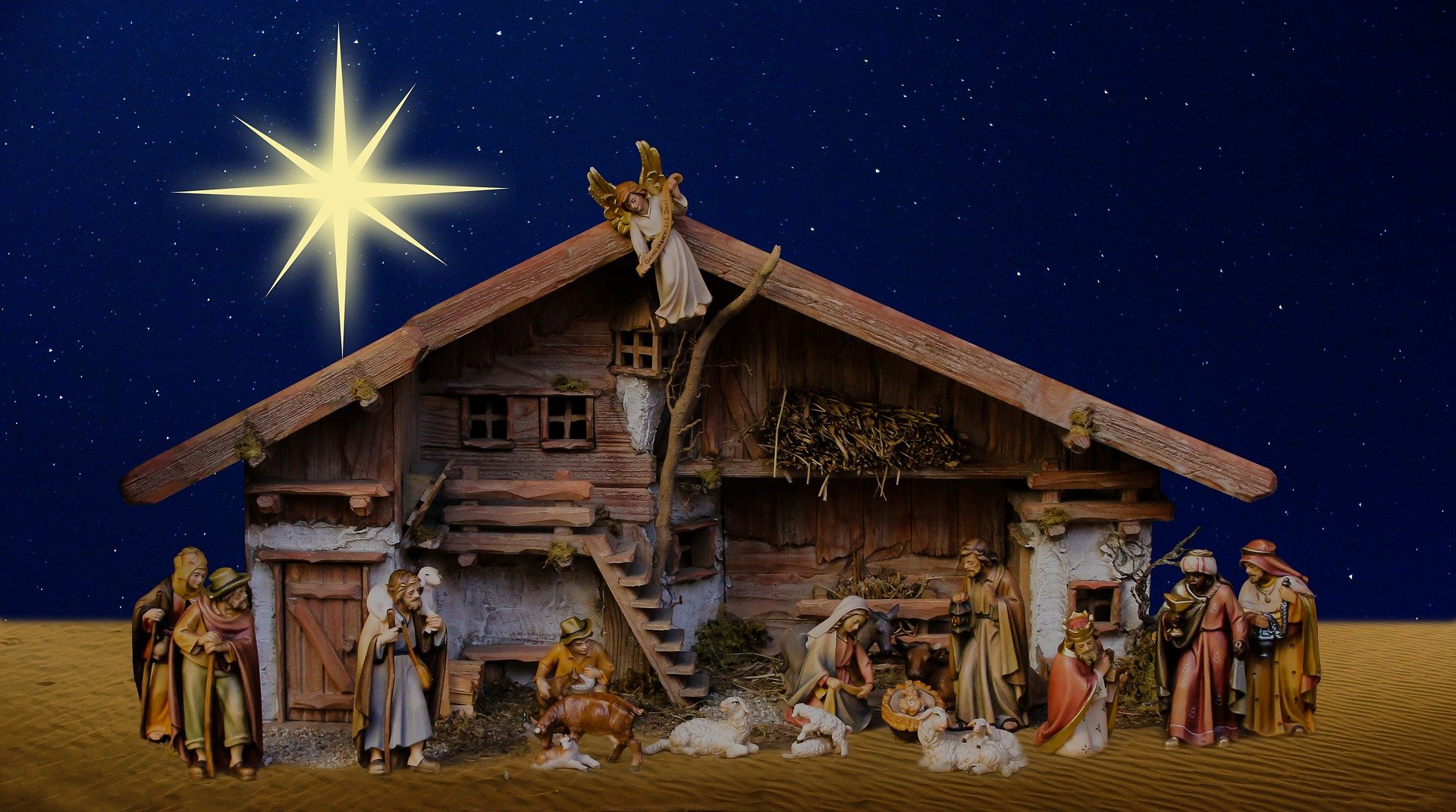 A reading from the Book of the Prophet Isaiah
(Chapter 52:7-10)
Isaiah talks about someone coming who "brings glad tidings, announcing peace, bearing good news." The Church chooses this reading for Christmas day because we believe that the birth of Jesus fulfills this promise.
We do not live in a peaceful world, and each day brings headlines with bad news, sometimes terrifying news. How can that be? Is that really true, or is bad news merely what sells? Of course, there is plenty of bad news to go around, but there is also so much good news, so many people doing good for their neighbors, for their country, for their world. There are fewer poor and hungry people in the world than in past eras, even though there are still far too many. There are more peaceful countries in the world in this century, even though there is still horrible violence in the Middle East and elsewhere. There is less crime, violence, poverty, unemployment, and hunger in our own country than there was 10 years ago, even though we still have a long way to go to be the just and peaceful people of our hopes and dreams.
The point is that the promise of Jesus does not work like magic. It is a gift of peace and good news offered to each of us that we can accept or reject. On the birthday of our Savior, let us accept this amazing gift on a deeper level than ever before. Let us remember that the power of his love that lives in our hearts is a more powerful force than all the negative forces that exist. We can live in his love despite all the unloving that we experience in our world, all this from a little baby whose birth we celebrate today.
Responsorial Psalm
(Psalm 98:1, 2-3, 3-4, 5-6)
"All the ends of the earth have seen the saving power of God." Many have seen, but not all have believed. Let us pray that today more hearts will be opened to the transforming power of God.
A reading from the Letter to the Hebrews
(Chapter 1:1-6)
The author writes, "In times past, God spoke in partial and various ways to our ancestors through the prophets; in these last days, he has spoken to us through his Son."
Throughout history, God has spoken to his people in many ways: through nature, through various religious traditions, and especially through the Jewish people and their prophets. God continues to speak through all those means today, but the fullness of God's message and presence is in Jesus.