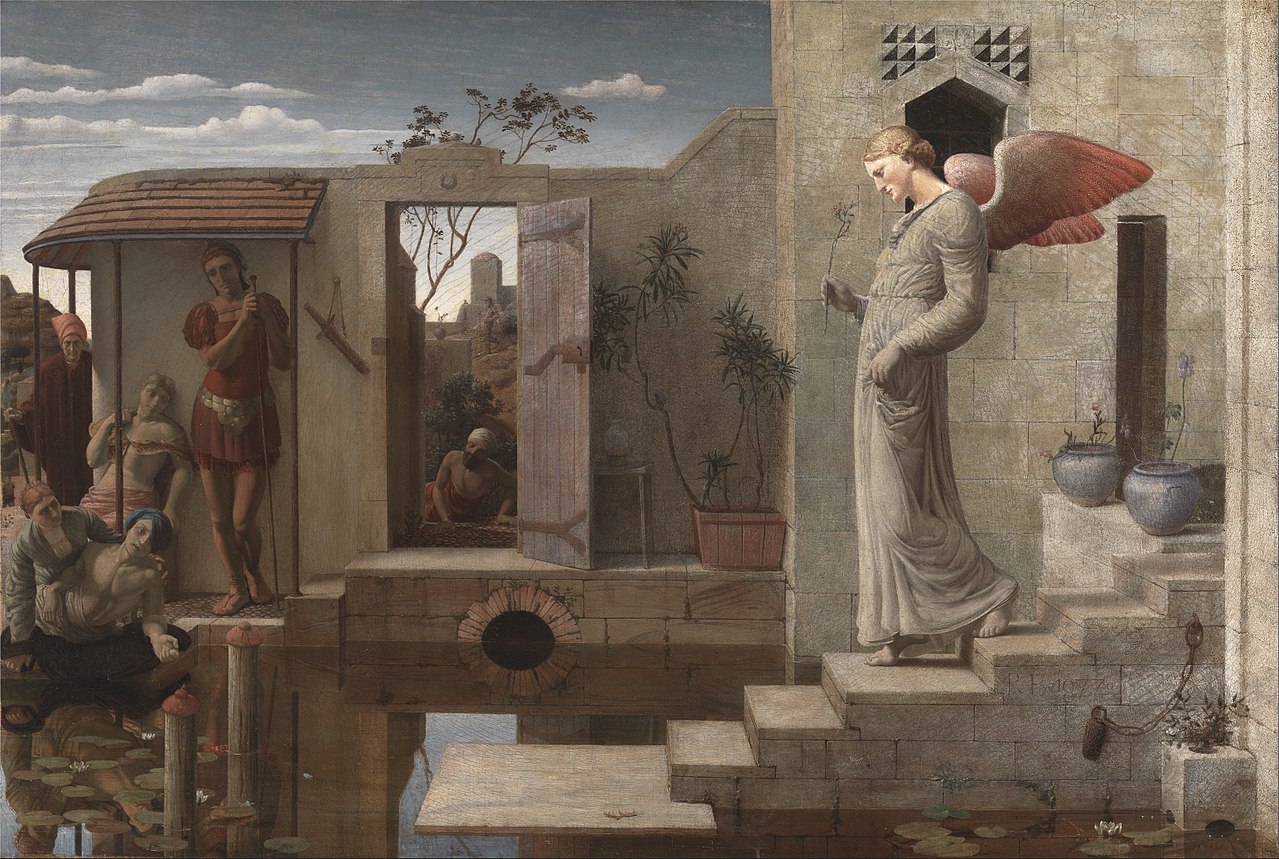 When I pulled into the parking lot at 5:56 a.m., there were very few cars there. That was good. I needed a routine blood test, and I had not made an appointment, so I wanted to get in line as soon as the door opened at 6. All at once, some cars started pulling into the lot, so I decided to get out of my car and get in line by the door. A fellow drove in as I started to walk to the door, but he was faster than I was. He got out of his car and walked over to the building in front of me. I was a bit annoyed, because I was really there ahead of him. Hmph! I did not say anything, but I was a little annoyed. I had to think again. The difference would probably mean only about a five-minutes wait.
When I previewed the gospel reading for tomorrow's liturgy, I saw a parallel. In John's Gospel (5:1-16), we learn that Jesus was at a pool at the Sheep Gate, known in Hebrew as Bethesda, where many ill and disabled people gathered. Jesus spoke with a crippled man who had been lying there for a long time. He had been sick for 38 years. The man was waiting to be put into the pool, hoping for some relief, but he said that he had no one to put him into the pool, and that when he tried to get there on his own, someone would always get in before him. Sound familiar?
Well, Jesus did not have to think twice. He told the man to pick up the mat on which he was lying and walk. This occurred on the Sabbath, and his fellow Jews told the man that he should not be carrying his mat. Jesus had healed on the Sabbath and had told the man to carry his mat. Were there two Sabbath violations, two more excuses to persecute this healer?