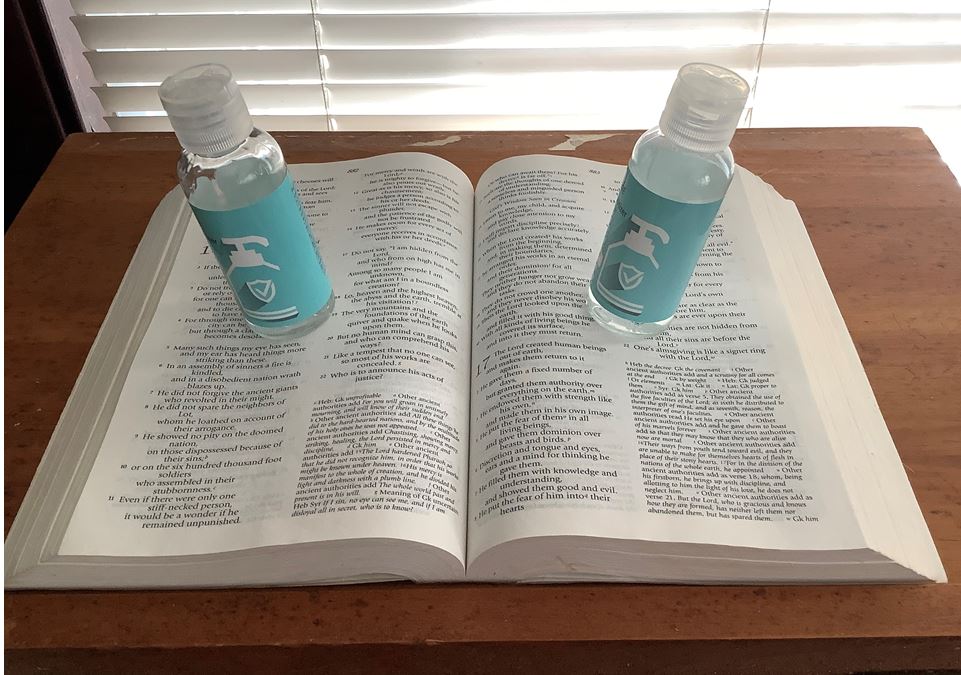 In so many public places nowadays we see bottles of hand sanitizers for public use. The pandemic has caused many of us to be very aware of cleanliness. Whether it is a bank transaction we do, or credit card machines we finger-tap, or groceries we touch, sanitizers offer chances to immediately clean off any contaminants and start fresh. Small chances to start over, to refresh, to be clean again are good, whether it be on a physical level or even a spiritual level.
With regard to the spiritual life, for example, we read in the Letter of James,
Draw near to God, and he will draw near to you. Cleanse your hands, you sinners,
and purify your hearts, you double-minded. (4:8)
At the beginning of Mass, after the greeting, the first prayer we say is a prayer of penance. We consider our past sins and ask forgiveness, so we start our Mass with a sort of conscience sanitizing. In fact, even before that, as we entered the church, we might have dipped our fingers into the holy water font and blessed ourselves so as to start fresh. We end the Mass with a new start as the celebrant gives us the final blessing.
Think about it. Would it be helpful to frequently review our interactions with others and try to "clean up" our possible sarcasm or uncharitable remarks or our not-so-loving afterthoughts? It is not that we are so terrible, but with the speed of modern technology and ease of communication, it is easy to come up with fast responses that are not always so loving. Perhaps we should sanitize a little more often and freshen up with kindness and understanding.
Let the words of my mouth and the meditation of my heart be acceptable to you,
O Lord, my rock and my redeemer. (Psalm 19:14)