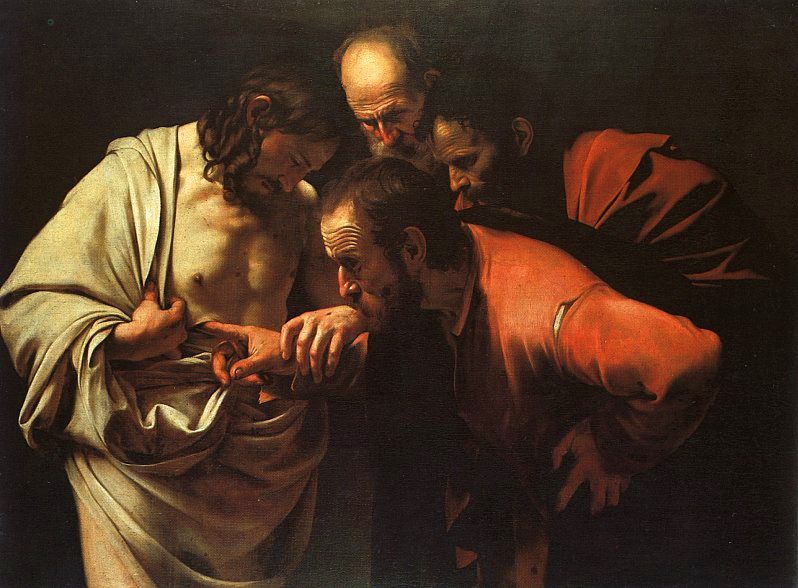 A reading from the Acts of the Apostles
(Chapter 4:32-35)
Saint Luke tells us, "The community of believers was of one heart and mind, and no one claimed that any of his possessions was his own." How could people be so generous? It may seem foolish to us. The answer lie in their powerful belief in the Resurrection: "With great power the apostles bore witness to the resurrection of the Lord Jesus and great favor was accorded them all." The community had experienced something extraordinary. The man who was their beloved leader had been crucified, but they knew that he had conquered death. They also knew that they shared in that new life, a life in the Holy Spirit. Of course they would share what little they had with all in the community. None of that was really important. They had a new life, a life in the Spirit. They would never really die even though their bodies would die.
How would our lives be different if we really, deeply believed that we were living in the resurrected life of Jesus with his Spirit within us? Would we be as concerned so much with mere things, no matter how trendy or special or necessary they were portrayed?
Responsorial Psalm
(Psalm 118)
"Give thanks to the Lord for he is good; his love is everlasting." Everlasting means everlasting. There is not much else that lasts forever. Let's go with the sure thing, God's love!