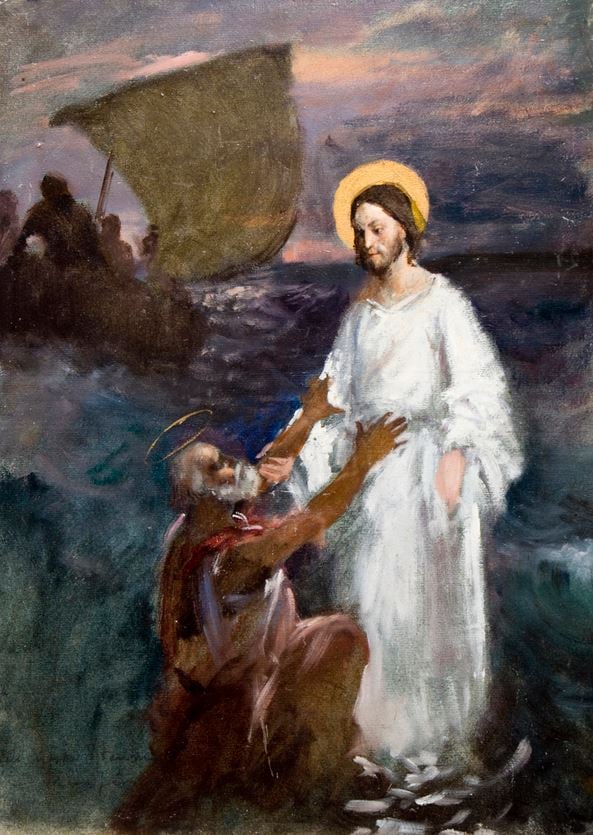 One day my husband and I were taking a leisurely walk around our neighborhood when we saw two policemen standing on a corner. A couple of blocks away was a police car, just sitting there as if waiting for someone or something. We concluded that the first two policemen were spotters watching passing motorists to see if they were talking on their cell phones or texting while driving. The officer in the nearby police car would get the message from the spotters and pursue any perpetrators. Citations, anyone?
That observation brings to mind the importance of paying attention to what we are doing and thereby avoiding distractions that could lead to trouble. Paying attention usually allows us to perform our activity well, because our minds are focused on the task at hand. However, since we are creatures that can usually think of more than one thing at a time, we have to strive to keep our priorities in order and our distractions under control.
Matthew's Gospel (Chapter 14) reports that when Jesus was told about the death of John the Baptist, he went off by himself to a deserted place, probably to grieve as well as pray. He could not pay attention to his grief and prayer for long, however, because a large crowd followed him and wanted him to continue his healing ministry. Jesus was always taking notice of the needs of the crowds and so, in his great compassion, he found a way to heal their hunger for food as well and proceeded to feed five thousand of them.