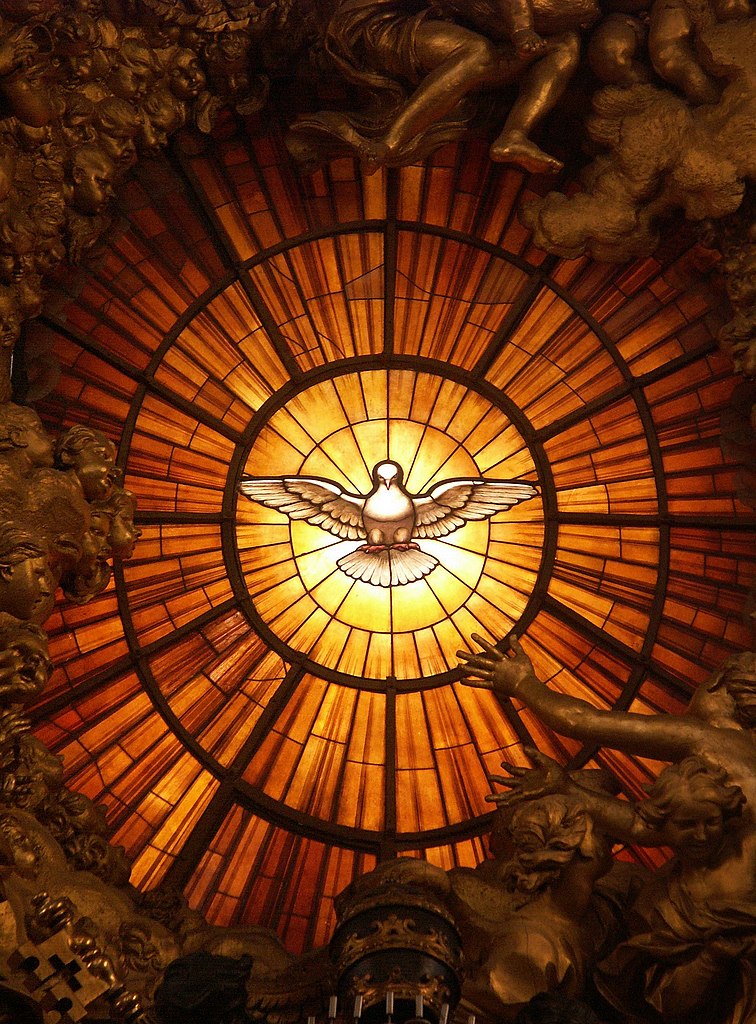 A reading from the prophecy of Isaiah
(Chapter 49:3, 5-6)
"The Lord said to me: You are my servant, Israel, through whom I show my glory." Then later, the Lord continues, "It is too little … for you to be my servant, to raise up the tribes of Israel; I will make you a light to the nations, that my salvation shall reach to the ends of the earth."
First, God is establishing Israel's relationship to him, that of "servant," But then God says that he will make Israel a "light to the nations." Jesus also saw himself as a servant of his Father, eventually, a "suffering servant." The word "servant" has a negative connotation in our society which proclaims equality for all, but what Jesus means by "servant" is quite different. It is a call to serve God and one another. It is a call to mission. It is a calling of strength and power, not weakness.
In what ways do you see yourself, in a positive light, as a servant of others? How do you feel about your service? Do you rejoice in it, feel put upon, or is it just something you take for granted? How do others serve you? Are you thankful for their service? How do you express your thanks?
Responsorial Psalm
(Psalm 40:2, 4, 7-8, 8-9, 10)
"Here I am Lord, I come to do your will." Have you ever said anything like that to God? Do you try to determine what the will of God is for you in a difficult situation, or in a very happy time?
A reading from the Letter to the Corinthians
(Chapter 1:1-3)
Paul starts out his letter with a greeting: "To the church of God that is in Corinth, to you who have been sanctified in Christ Jesus, called to be holy, with all those everywhere who call upon the name of our Lord Christ Jesus, their Lord and ours." Paul is writing to the people of one city, Corinth, but he wants the Corinthians to know that they are related spiritually to all who have been "called to be holy." That means all the new churches throughout the part of the world that Paul and the other apostles have visited. Even then, Paul and the other apostles saw the Church as one, not as a series of individual churches but a community of churches. That is what we have today, except that our Church now is worldwide, universal.
A reading from the holy Gospel according to John
(Chapter 1:29-34)
John the Baptist saw Jesus coming toward him and said, "Behold, the Lamb of God, who takes away the sin of the world. He is the one of whom I said, 'A man is coming after me who ranks ahead of me because he existed before me.' I did not know him, but the reason I came baptizing with water was that he may be made known to Israel. I did not know him, but the one who sent me to baptize with water told me, 'On whomever you see the Spirit come down and remain, he is the one who will baptize with the Holy Spirit.' Now I have seen and testified that he is the Son of God."
At every Mass, we have a prayer that refers to Jesus as "the Lamb of God." Here, the author tells us of the origin of this title that connects Jesus with the lamb offered at the Passover—the animal whose blood was sprinkled on the doorposts to let the angel of death know that the inhabitants were part of God's chosen people and were not to be harmed. Jesus, as the Lamb, is also seen as the "Suffering Servant" who gives his life for the people.
The author of this Gospel is telling us that Jesus has always had the Spirit of God living within him. When we are baptized, we share in that Spirit. That is truly amazing, that God's Holy Spirit lives within each one of us. I did not know that as a child, but I believe it now as an adult. I hope you also not only believe it but remember that the presence of the Spirit in you is dynamic, guiding you and being your life partner. Imagine that! God's very Spirit lives in you. I hope you share that Good News with your children and all whom you know and that you talk to your Spirit partner often.
✝️
Photo: Image of the Holy Spirit, window in the Altar of the Chair of St. Peter, Gian Lorenzo Bernini (1598-1680), St. Peter's Basilica, Vatican.
Excerpts from the English translation of the Lectionary for Mass © 1969, 1981, 1997, International Commission on English in the Liturgy Corporation (ICEL). All rights reserved.

Bill Ayres was a founder, with the late singer Harry Chapin, of WhyHunger. He has been a radio and TV broadcaster for 40 years and has two weekly Sunday-night shows on WPLJ, 95.5 FM in New York. He is a member of Our Lady Queen of Martyrs Church in Centerport, New York.