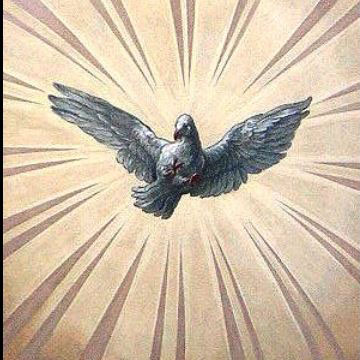 A reading from the Acts of the Apostles
(Chapter 2:1-11)
Among the ancient Jewish people, Pentecost was a harvest festival but was also associated with the occasion when God gave the Law to Moses on Mount Sinai—in a sense, the birth of Judaism.
Pentecost is also considered the birth of the Church, because it was during that feast that the Holy Spirit came down upon the apostles as we read in this passage. Did you ever wonder how the apostles had the courage to preach this new faith when everyone else seemed to be against it, and they were in constant danger of a violent death? The Pentecost event made the difference. The apostles and everyone with them were changed and found a new courage. Something powerful happened that bound them together in a new way in the power of the Holy Spirit. That same Spirit is in each of us personally and with all of us together now.
Imagine that! The very Spirit of God lives within you—right now and always. The Holy Spirit of God is your life-long partner, forever. Have you been aware of that? Do you talk to the Holy Spirit in your prayer times? In your times of distress and anxiety? In moments of great joy or accomplishment? The Spirit is always there within you.
Responsorial Psalm
(Psalm 104)
"Lord, send out your Spirit and renew the face of the earth." This is a continuing process of the power of the Spirit renewing our wonderful planet. Right now, we really need that presence.