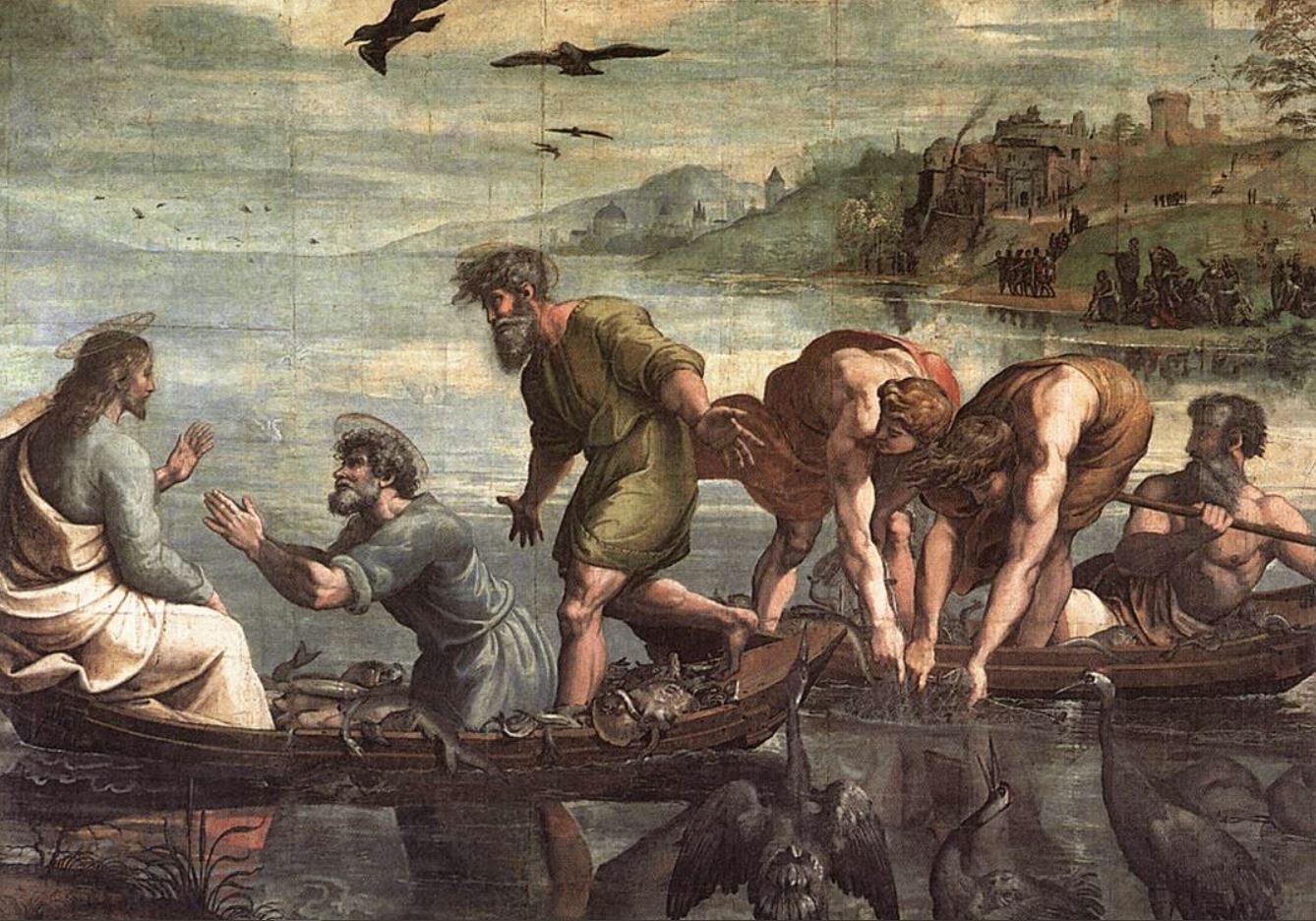 A reading from the prophecy of Isaiah
(Chapter 6:1-2a, 3-8)
Last week, we read about the call to Jeremiah to be a prophet and his reluctance because he thought he was too young. Today, we read about God's call to Isaiah who said he was unworthy. Isaiah's first response was, "Woe is me, I am doomed." That is not exactly the kind of response we might have expected but, that is what it was. Why?
Being a prophet is an awesome responsibility but, in both cases, God assured the would-be prophets that he was with them: "Whom shall I send? Who will go with me?" Then, with that assurance, Isaiah did not hesitate: "Here I am, send me."
Most of us are not called to be prophets in that total life-giving sense, but we are often called to say or do something that is challenging, and sometimes we may feel threatened in such situations. "If I say these words, will people reject me?" "If I do not follow the crowd, will they cut me off or put me down?" It is hard to know when to speak up and when to let something go, at least for the moment. The key is to do what Saint Paul wrote in the letter we read from last week: Speak the truth with love, meaning not with criticism or rejection. Imagine if the leaders of our society talked that way. Imagine if everyone in our families talked that way. Then we could speak the more difficult truths to one another without fear of rejections or reprisals.
Responsorial Psalm
(Psalm 138)
"In the sight of the angels I will sing your praises, Lord." We can even sing his praises out of sight of the angels. When was the last time you actually praised God? When can the next time be?