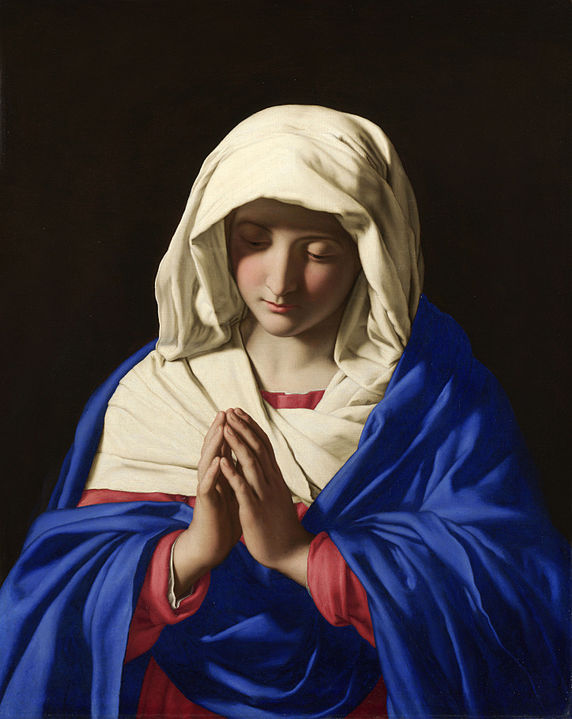 For many years, when I have a real prayer emergency, I pray "Memorare." It is my 9-1-1 prayer!
Remember, O most gracious Virgin Mary, that never was it known that anyone who fled to thy protection, implored thy help, or sought thine intercession was left unaided.
The Virgin, pure Mary, is truly gracious; she is full of grace, full of God's life, uncorrupted by original sin. She is always ready to help me and keep me safe. She is ready to hear my cries for her powerful assistance and to ask her son to consider my petitions according to the will of the Father.
Inspired by this confidence, I fly unto thee; O Virgin of virgins, my mother;
It is very consoling to know that Mary is there for me. I fly to her; with my prayer, I lift myself higher above my physical world so that I can talk with the holiest of virgins who is also my mother, because Jesus gave her to me and the Church as he hung dying on the cross. Being a mother, I know how strong and compelling a mother's love can be. There is a unique intimacy between a mother and each of her children.