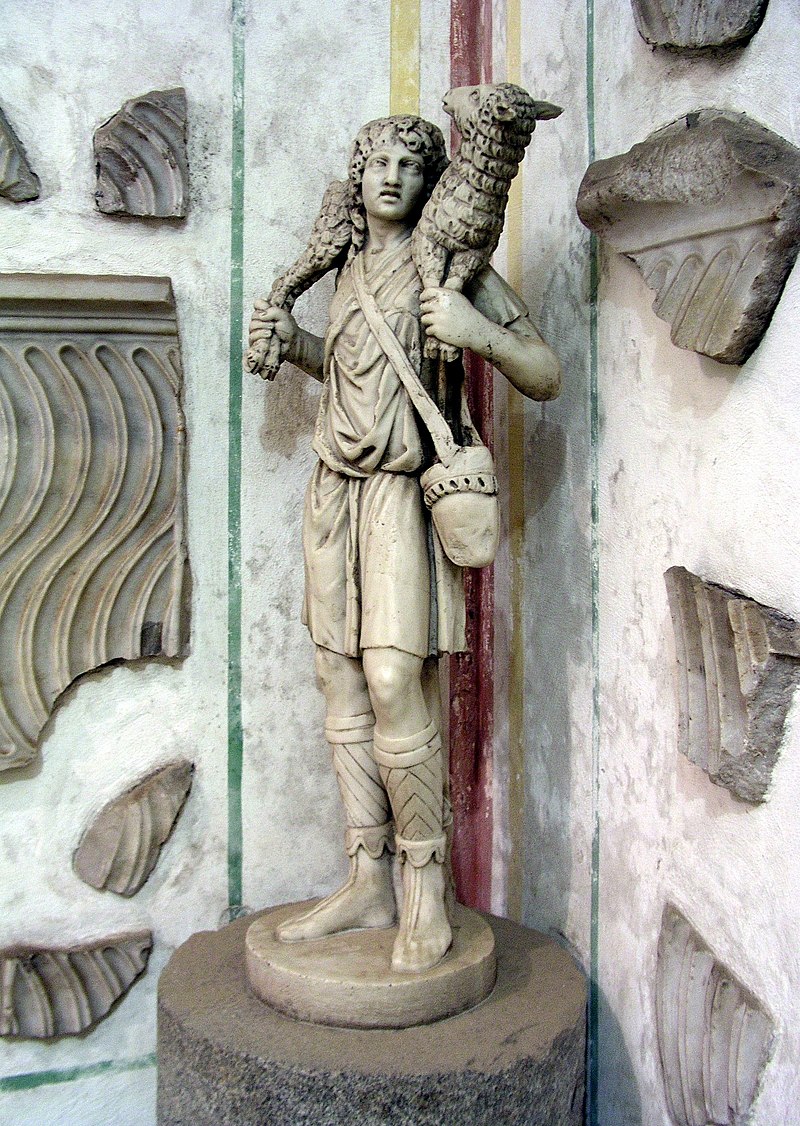 A reading from the Acts of the Apostles
(Chapter 2:14a, 36-41)
"Then Peter stood up with the eleven, raised his voice, and proclaimed: 'Let the whole house of Israel know for certain that God has made both Lord and Christ, this Jesus whom you have crucified. … Now when they heard this they were cut to the heart, and asked Peter and the other apostles, 'What are we to do, my brothers?'" Peter said to them, 'Repent and be baptized, every one of you, in the name of Jesus Christ for the forgiveness of your sins; and you will receive the gift of the Holy Spirit.'"
Imagine how excited the apostles are. They are actually with Jesus. They know that this remarkable series of events really happened, and as witnesses they have both the power and the responsibility to share this "good news." And, they have received the power and the presence of the Holy Spirit which they are offering to share with all who believe.
That is the same Holy Spirit that you and I have received and that lives within us every day of our lives. Think of the Holy Spirit as your life-long partner who is there every day, even when you are not aware of this powerful Presence.
Responsorial Psalm
(Psalm 23:1-3a, 3b-4, 5, 6)
"The Lord is my shepherd; there is nothing I shall want." This is Psalm 23, perhaps the most popular and beautiful of all the psalms. Jesus himself said that he was the Good Shepherd who would lay down his life for us, and he did just that. Then, of course, we have that assurance that has such great power for us now: "Even though I walk in the dark valley I fear no evil; for you are at my side." Our journeys through life often lead us through dark valleys, but we are not alone. The Spirit of God is with us.
A reading from the First Letter of Peter
"Beloved: If you are patient when you suffer for doing what is good, this is a grace before God. For this you have been called, because Christ also suffered for you, leaving you an example that you should follow in his footsteps."
How much suffering is there in your life right now? Is it physical, emotional, spiritual, economic, or some combination that may change day to day? Do you ever think of the suffering of Jesus? Certainly, there was extreme physical suffering, but there was also the suffering of rejection and betrayal, as well as the suffering that he knew would come, because of him, to so many people that he loved. That is not suffering that we read or talk about very often but it must have been there deep in his heart, especially regarding his mother, Mary, whose heart was certainly broken and slowly healed through her great faith and the love of his extended family.
Let us link our suffering to the suffering Jesus and look forward to the day when we, like him, will live in the presence of the Father who heals our deepest wounds.
A reading from the Holy Gospel according to John
(Chapter 10:1-10)
I have never met a shepherd, and I doubt that many of us have. But shepherds were an everyday part of life in the Israel of Jesus' time and for many centuries before. In this gospel story, Jesus uses the image of the shepherd to make two important points. Throughout the history of Israel there were many charlatans who were not what they pretended to be, not true shepherds of the people. To make this point, Jesus says, "Amen, amen, I say to you whoever does not enter a sheepfold through the gate but climbs over elsewhere is a thief and a robber. But whoever enters through the gate is the shepherd of the sheep…. The sheep hear his voice as the shepherd calls his own sheep by name and leads them out…. He walks ahead of them and the sheep follow him."
Of course, today we don't think of sheep as especially smart animals and we do not think of ourselves as sheep to be led, but for Jesus this was an appropriate image. The Pharisees claimed to be good shepherds, leading the people of Israel, but they were not. They were "thieves and robbers."
Today, we do think of Jesus as the Good Shepherd and even name many of our churches after him in that role. We follow Jesus as one who takes care of us far beyond the limitations of a title given two thousand years ago. He is our caretaker, our healer, our brother, and our Spirit Giver, leading us to our Father.
✝️
Statue of the Good Shepherd, circa 300-350 AD, Catacombs of Domitilla, Rome. Source: Wikimedia Commons. License: CC-BY-SA 3.0
Excerpts from the English translation of the Lectionary for Mass © 1969, 1981, 1997, International Commission on English in the Liturgy Corporation (ICEL). All rights reserved.

Bill Ayres was a founder, with the late singer Harry Chapin, of WhyHunger. He has been a radio and TV broadcaster for 40 years and has two weekly Sunday-night shows on WPLJ, 95.5 FM in New York. He is a member of Our Lady Queen of Martyrs Church in Centerport, New York.