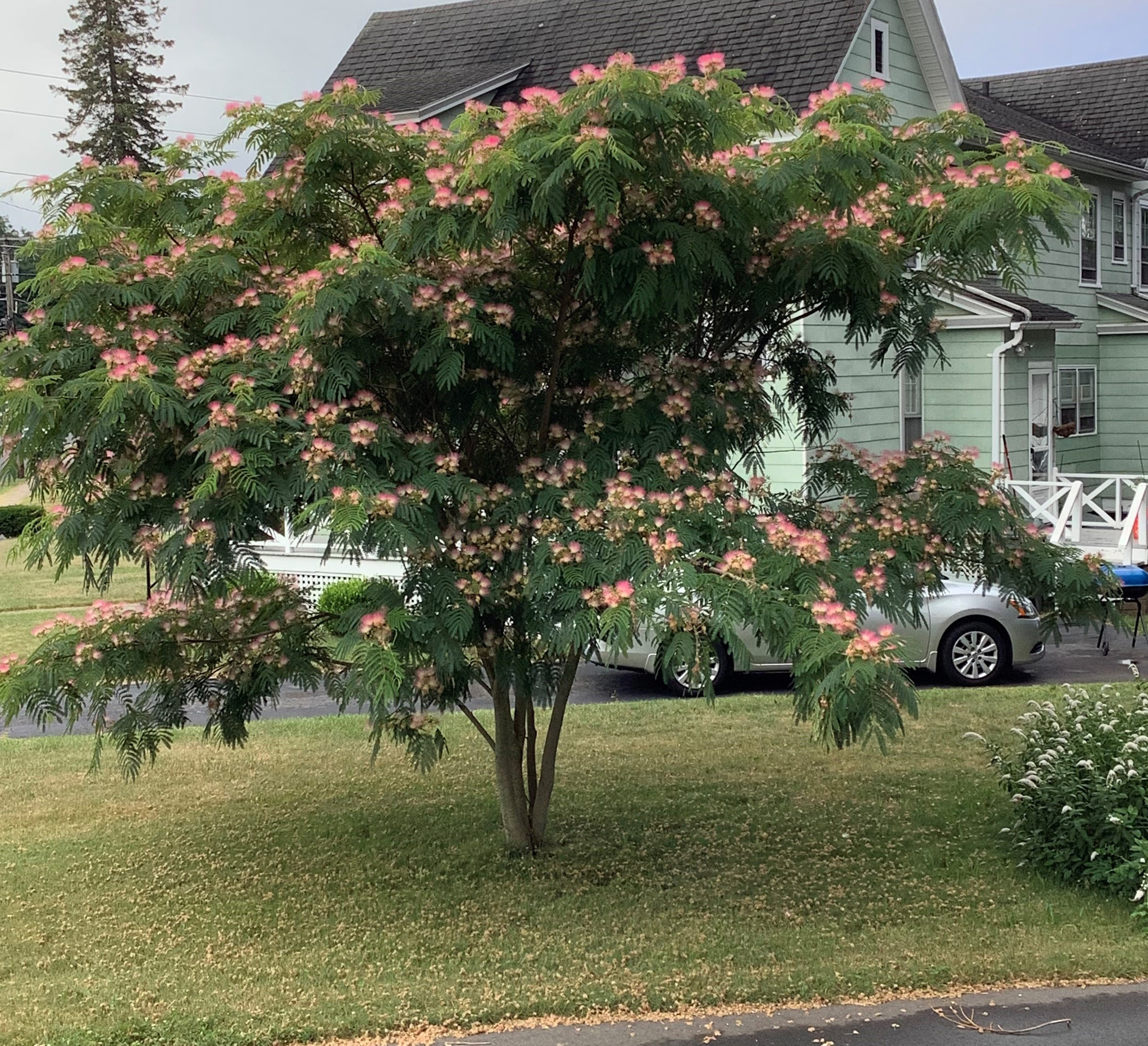 I've named her Mimi. I have raised her since she was a six-inch seedling. She is my mimosa tree, proudly standing in my side yard. She is so beautiful with her pink and white fragrant flowers! Bees find her especially appealing as they climb all over her pretty blossoms.
Mimi has numerous branches now that gently blow with any summer breeze. Mimi is very flexible and free as she provides shade for passing ride-on lawnmowers or my husband as he trims the shrubbery. At one point, she had to be tended to because some children who ran through the yard pulled off a couple of her small branches. My dutiful husband bought some sealer and covered up the bare spaces on her branches to protect her from insects and disease. Mimi is flourishing and fancy now.
People walking their dogs in the neighborhood have stopped to ask about Mimi: what kind of tree she is, how old she might be, and so forth. They happily notice and admire her and appreciate her as a neighbor. She reaches to the sky in all her God-given splendor!
In this troubled world, I think about how I might try to copy Mimi's simple beauty in my own life. Can I offer comfort and rest to others who are struggling? Am I able to flexibly sway with the winds of change and conflict as I grow despite the temptations and discouragements? When I break off even briefly from following the way of Christ, am I willing—sealed with my Savior's sacrificial love—to atone for my missteps and grow even stronger?