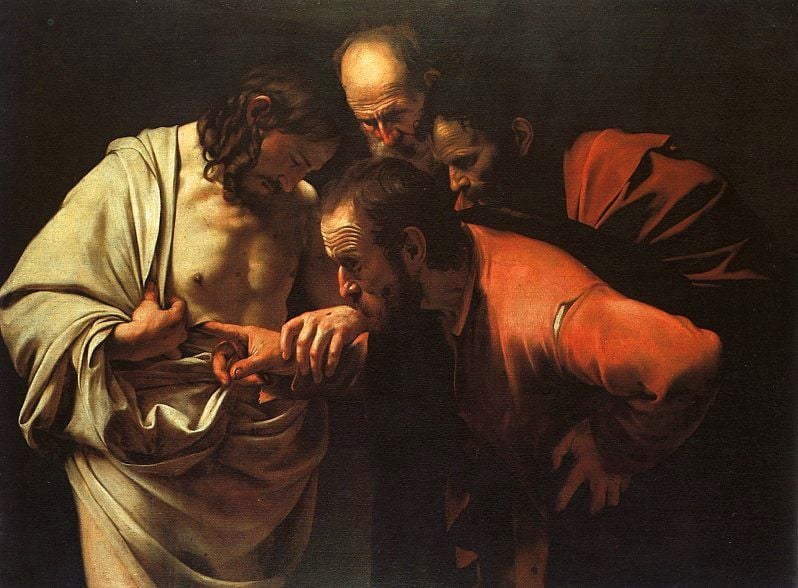 A reading from the Acts of the Apostles
(Chapter 5:12-16)
We know from many stories in the gospels that Jesus was a healer. Here we read that he passed on that power to the apostles: "Many signs and wonders were done among the people at the hands of the apostles. . . . A large number of people from the towns in the vicinity of Jerusalem also gathered, bringing the sick and those disturbed by unclean spirits, and they were all cured."
Today, healing is still happening through the Holy Spirit, sometimes physical healing and more often spiritual and emotional healing. We pray for the healing of relationships, the healing of hurts we may have suffered or brought upon others. Sometimes, we may pray for a physical healing for ourselves or a loved one, and it seems that nothing happens, and yet something very deep is happening on a spiritual or emotional level that we may have missed. A loved one may have died despite our prayers, but that person was healed on a deeper level during the time of death and family and friends have taken part in that healing. Or perhaps we have suffered a disappointment, an injustice, or even a betrayal that does not seem to have a resolution, but other doors are opened, other people have brought us healing. A light still shines in the deep darkness.
Responsorial Psalm
(Psalm 118:2-4, 13-15, 22-24)
"Give thanks to the Lord for he is good, his love is everlasting." God's love cannot be measured by whether God "answers one or more of our prayers" but rather by God's deep presence in us and around us.
A reading from the Book of Revelation
(Chapter 1:9-11a, 12-13, 17-19)
This book was written many years after the death of Jesus to give hope and support to Christians who were being persecuted throughout Israel and beyond. The author has a powerful experience of Jesus:
"When I caught sight of him, I fell down at his feet as though dead. He touched me with his right hand and said, 'Do not be afraid, I am the first and the last, the one who lives. Once I was dead, but now I am alive forever and ever. I hold the keys to death and to the netherworld.'"
Imagine how you would have heard these words two thousand years ago as you were suffering rejection and persecution every day. This message could have given you insight into who Jesus was beyond just a man who had walked the earth many years before, and it would have brought hope amid persecution and even death. We are thankful that you and I are not in that kind of danger, but we have our own challenges living in a society whose values and beliefs are different from ours in a number of important ways. So, it is good to hear the words of Jesus: "Once I was dead, but now I am alive forever and ever."