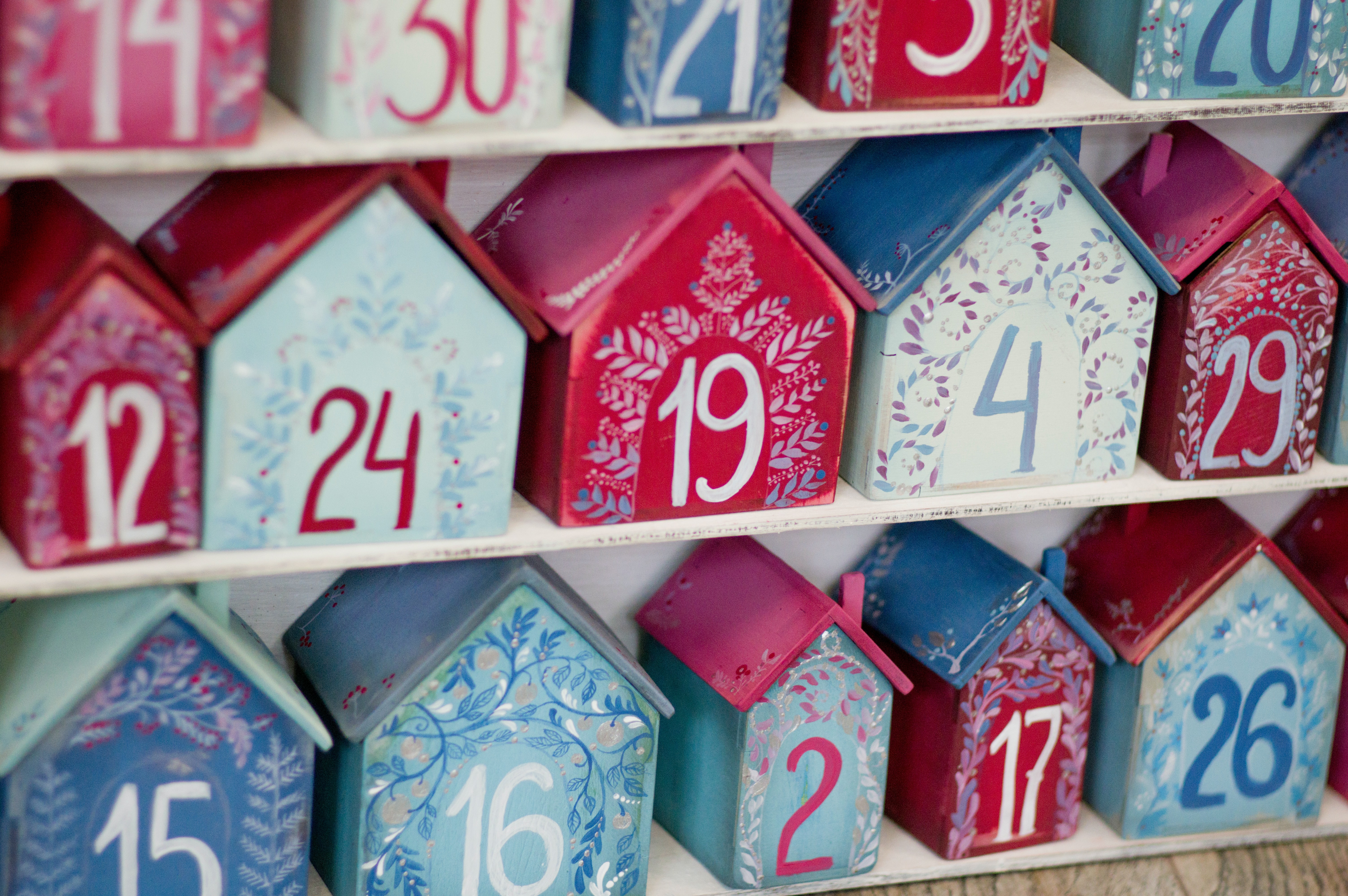 Here we are, moving fast and counting down the days until Christmas! It is truly a challenge not to get caught up in all the hype and lose sight of the hope of which the season of Advent is supposed to remind us. The hope is all about Jesus rescuing humanity from the throes of sinfulness, selfishness, and misplaced adoration. It is a very joyful hope.
In our haste, how easy it is to think about sales instead of souls! Black Friday sales started even before the day after Thanksgiving this year. Retailers were eager to rid themselves of inventory accumulated during COVID shutdowns. How about spiritual shutdowns? Maybe we should take stock of our immortal soul and those of our beloved family and friends. We all are not preachers and ministers, but we can certainly exemplify simple ways to point to the true spiritual joy of the Christmas preparation time. Advent calendars don't have to involve only a piece of candy or a little toy each day of the countdown. What if even a small child were blessed with hearing a small prayer or truth about Jesus each day?
Decorations for Christmas have been out in the retail stores and in people's yards since October! We compete to save money and show our decorating skills. More importantly, wonderful declarations about the promised Savior stand out in numerous verses in the Bible all year long, and especially in this Advent season. The entrance antiphon on the second Sunday of Advent declared:
O people of Zion, behold, the Lord will come to save the nations, and the Lord
will make the glory of his voice heard in the joy of your heart. (Isaiah 30:19, 30)
We are exhorted to rejoice because the Lord is near (Philippians 4:4-5). The gospels of Matthew for the Sunday liturgies have John the Baptist telling people to prepare for the One to come, and later we are reminded of how Mary conceived Jesus (Matt.1:18-24). We are urged by John the Baptist to repent, not to be rushing to store for rebates or refunds.
Hurry up! Get to the Christmas party at work! Or at the sports club! Be careful about priorities though! Parties are fun breaks from work and chances to reconnect socially with friends, family and co-workers. Why not take some important spiritual breaks and attend a few extra masses or some brief prayerful visits before the Blessed Sacrament?
We hear Santa's laugh often during this holiday season: "Ho! Ho! Ho!" May we try to help ourselves and others to be holy, holy, holy as we await the celebration of our Savior's coming!
Read More
Topics: everyday prayer, Advent, Advent prayer, Sharon Krause