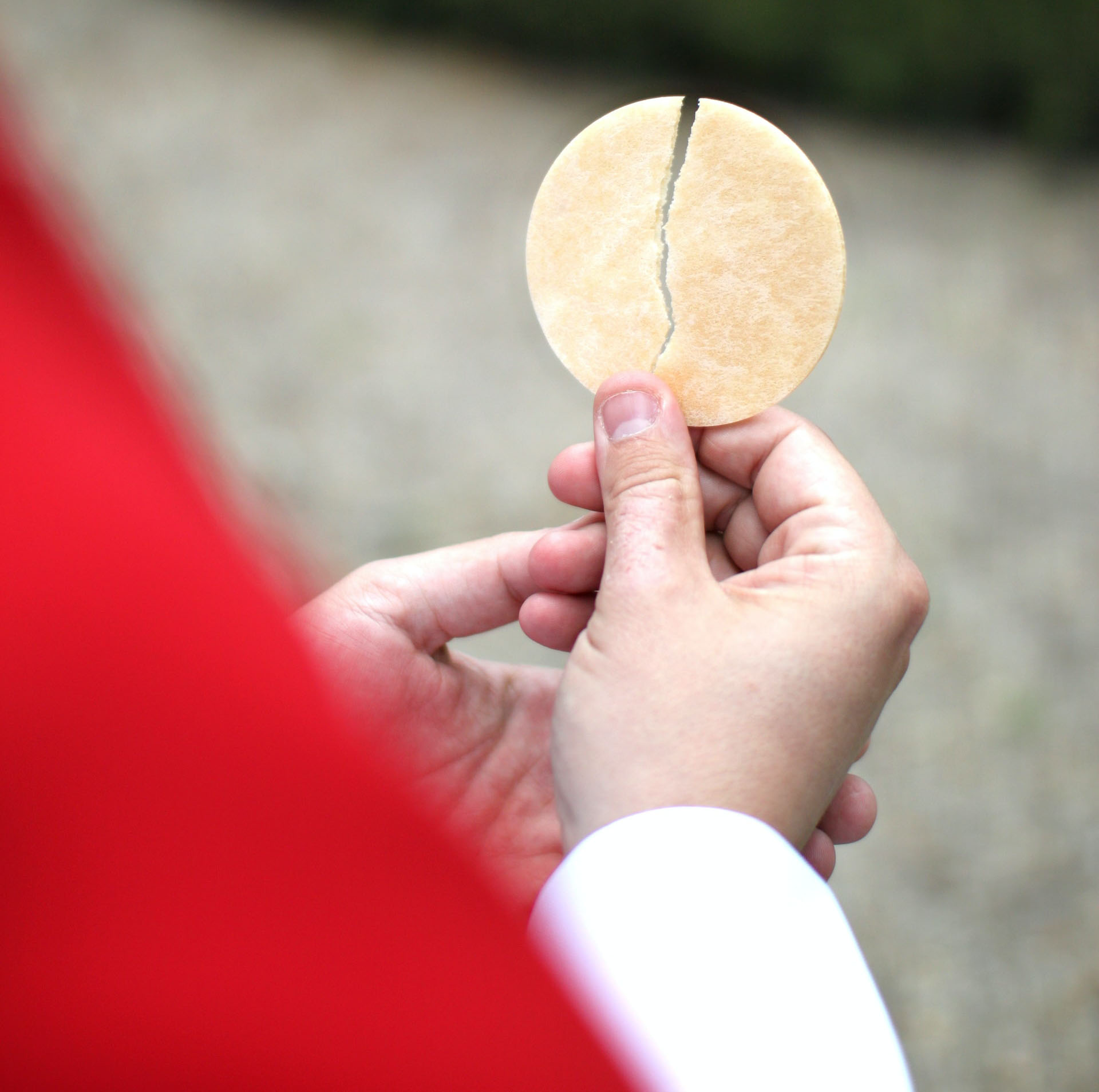 A reading from the First Book of Kings
(Chapter 19:4-8)
Here we have another story of intrigue from Israelite history, this one about an evil king, Ahab, and his pagan wife, Jezebel. Israel was constantly surrounded by powerful pagan nations, and sometimes Israelites were corrupted by worship of pagan gods. In this story, the corruption is in the most powerful place, the ruling king and queen.
In the midst of this disaster is the prophet Elijah who ordered the deaths of pagan prophets and was therefore being chased by the queen's men. Elijah is exhausted, so ready to give up that he even asks God to take him in death. But God feeds him and quenches his thirst, and Elijah goes on for the biblical symbolic 40 days into the desert.
How many times have you been so tired, depressed, or stressed that you almost gave up? You did not know what to do or where to turn. The interesting point here is that God restored Elijah's hope after the prophet had turned to God in despair. God is always attentive to us even when we do not expect it or even believe it. The Spirit of God is never far away from us, even when we seem lost or detached. Jesus has told us that the Spirit of God lives within us. Do you believe that? Have there been times when you felt lost and then something happened that helped you get back to who you really are. Yes? Well, that is the work of the Spirit who never leaves you and comes to you in many different ways from many different sources, including some that you may least suspect.
Responsorial Psalm
(Psalm 34)
"Taste and see the goodness of the Lord." God's goodness is delectably delicious. You say you have fears? "I sought the Lord, and he answered me and delivered me from all my fears." Do you have fears that are intruding in your life or even controlling you? For example, the virus? Ask the Lord to deliver you from the worst of your fears.