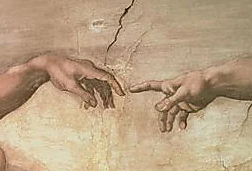 I was in the cafeteria; I was studying for my last exam of my last year at Mt. St. Mary College in Newburgh, New York. A dorm friend walked in with a former neighbor and friend who had given her a ride from home to the college on his way back to his apartment and work in Connecticut. He had been visiting his folks in the Pennsylvania-New York area. My friend and the young man sat down at my table to have some coffee and a snack. We chatted for a while.
A couple of weeks after I graduated from college, I received a phone call from that same young man. To my surprise, he had stopped by the college and found out my address. Ultimately, we dated and, after a year, got married!
Fifty years later, I have to say God must have had a hand in our meeting. The chance of meeting Duane after I graduated was practically non-existent. My home was in New York state, and he lived and worked in Connecticut. Our paths would never have crossed! I was meant to meet him that day. I say it was a divine set-up.
Years passed. Our daughter was doing well in high school. My part time job allowed me the time to start attending a few daily Masses in my parish. I started to feel closer to the Lord. I went to Mass more often. After a while, to my surprise, the pastor approached me with an invitation to become a minister of the eucharist. What a blessing! Did God help me to prepare for this? I think so! The privilege to distribute the Holy Eucharist at Masses and bring the precious Body of Christ to shut-ins was a great blessing! With God's help, I was able to minister for about 13 years!