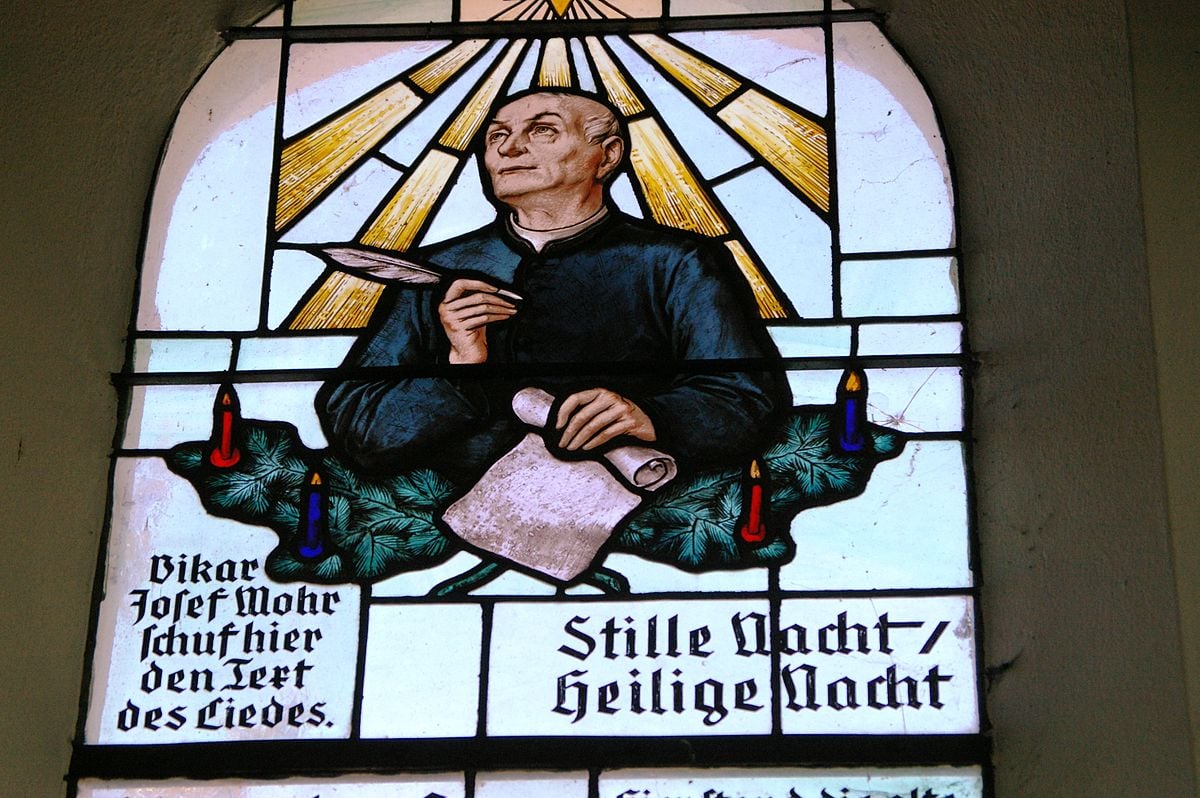 Joseph Mohr was born in Salzburg, in what is now Austria, in 1792 under inauspicious circumstances. His mother was an unmarried embroiderer, and his father was a soldier who hired himself out to fight for one of the many armies in the field in Europe in those days.
The father was also a deserter twice over—he deserted his army post, and he deserted his wife before she gave birth to Joseph.
The boy was lucky, though. The music director at the cathedral in Salzburg took an interest in him and saw to it that he got an education, and the young Joseph also sang and played the violin at a church and a monastery.
Joseph entered a seminary and, in 1815, he was ordained a priest; he served parishes in the region, including Orberndorf bei Salzburg. Joseph was serving at St. Nicholas parish on Christmas Eve in 1818 and was wishing he had an original song for the Nativity Mass
that night. So, he took a poem he had written and walked about two miles to visit his friend Franz Gruber, who was choirmaster at St. Nicholas. He asked if Gruber could set the
poem
to music in time for the Mass.