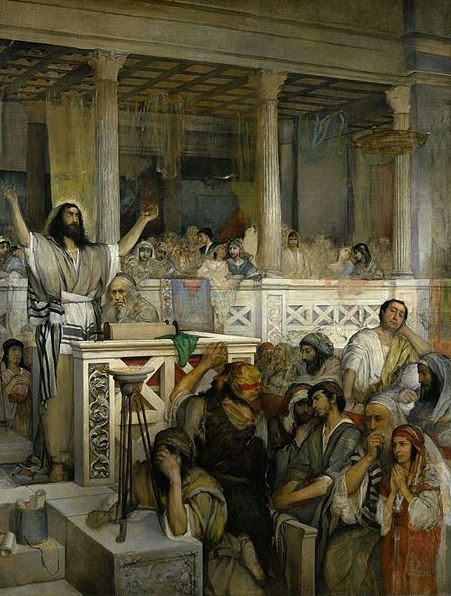 A reading from the book of Deuteronomy
(Chapter 18:15-20)
God has always sent prophets to guide his people, so Moses said, "A prophet like me will the Lord, your God, raise up for you from among his own kin; to him you shall listen." But Moses knew that there would also be false prophets, so he warned the people, "But if a prophet presumes to speak in my name an oracle that I have not commanded him to speak, or speaks in the name of other gods, he shall die."
Throughout the history of Israel, there were many false prophets but also many genuine prophets who truly spoke the word of the Lord and helped the people in their times of great need. Who are the true prophets and who are the false prophets in our world today? Who speaks the truth and who spews lies? Who calls for healing and reconciliation and who calls for violence and destruction? Whom can we trust in all the dimensions of our lives?
Responsorial Psalm
(Psalm 95:1-2, 6-7, 7-9)
"If today you hear his voice, harden not your hearts." Where and how does the voice of God speak to you? In prayer and in times of quiet, or in conversations with people you trust and sometimes, even with people you do not trust or respect but still have something that strikes you as true and important? The voice of God may come to us from many sources. Let us pray to discern which voices deserve to be heard.