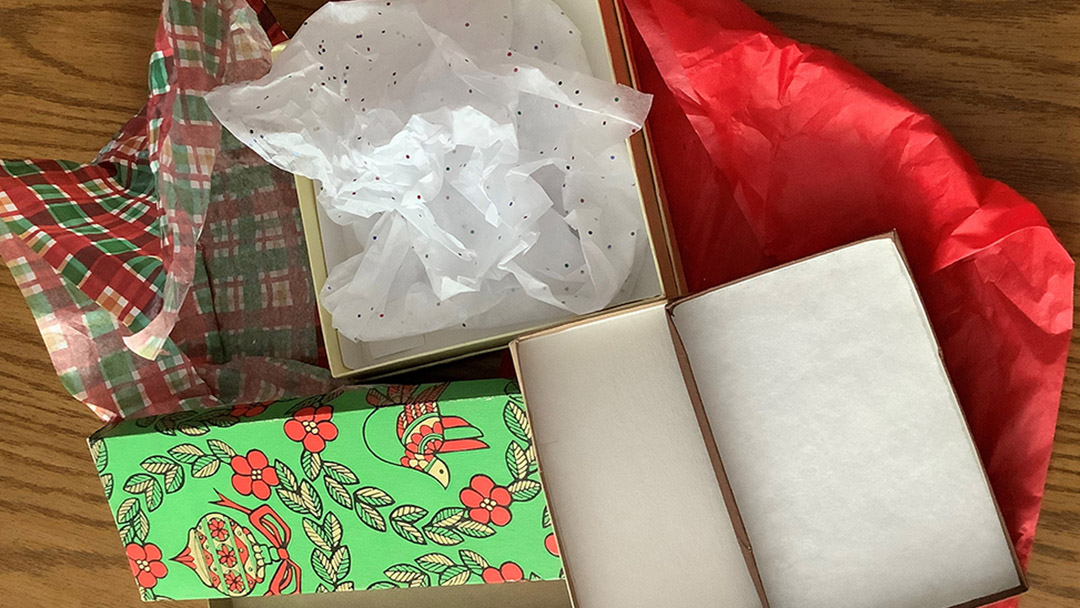 Recently, a friend of mine gleefully shared that her Christmas shopping was done already, and she has even wrapped all the gifts. Have you ever thought about why we wrap all those presents? Wouldn't it still be a surprise if we just said, "Here, I bought this for you because I care?" There is something to be said for the experience of wrapping, I guess; we humans seem to enjoy the anticipation, and the fancier the better. Besides, retailers make more money by selling us the fancy wrapping paper.
One year, I decided to decorate the outside of my wrapped packages with designs made with ribbon—that is, spelling out the recipient's name with ribbon, making the bows the flower-blossom tops of ribbon stems on the package front. It was fun for me, but quite time-consuming, and all to be ripped apart in the speedy opening of the gifts.
I suggest to you today that we each have certain personal gifts we should unwrap during this Advent season. Let's talk about a few of them. We are blessed to have the gift of faith in God; that we all know and are very thankful. How about the gift of gab? Some of us are easy conversationalists. It might be a good idea to strike up a cheerful conversation with a person doing a repetitive, mundane job during this busy season, just to put a smile on his or her face. It could even be a two-word opener, like: "Nice tie!" or "Lovely blouse!" I saw a store clerk the other day and remarked, "Pretty eyelashes!" She was pleasantly surprised that I had noticed.
We could phone someone who is stuck at home during this pandemic and just share some kind thoughts or listen to that person' s news. We might unwrap our gift of a sense of humor and share a few corny jokes or humorous anecdotes.