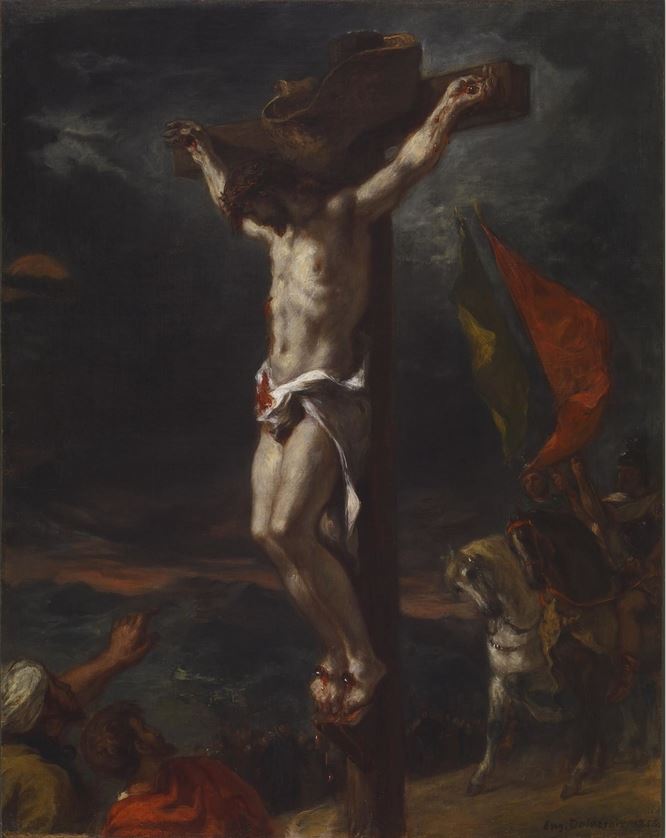 When I hear and pray the Agnus Dei prayer at Mass, the words, "Lamb of God, you take away the sins of the world" really affect me. When I think of my own sins, I know there have been many over my lifetime; but Jesus takes away the sins of the world! We have all been fallen children of God, and Jesus died to save all of us! How phenomenal is that?
I think about that nasty crown of thorns they jammed onto Jesus' precious head. Droplets of blood and sweat must have dripped into his eyes—eyes that had seen the crowds of people who listened to his teachings and tried to understand, eyes that hd beheld the hungry multitude he fed with bread and fish, eyes that had cried at the news of his friend's death.
Perhaps the blood droplets fell into Jesus' ears—ears that had heard the conversations of his apostles, the cries of the widow of Naim, the complaints of Martha that she was doing all the housework, and the crack of the whips at his scourging.