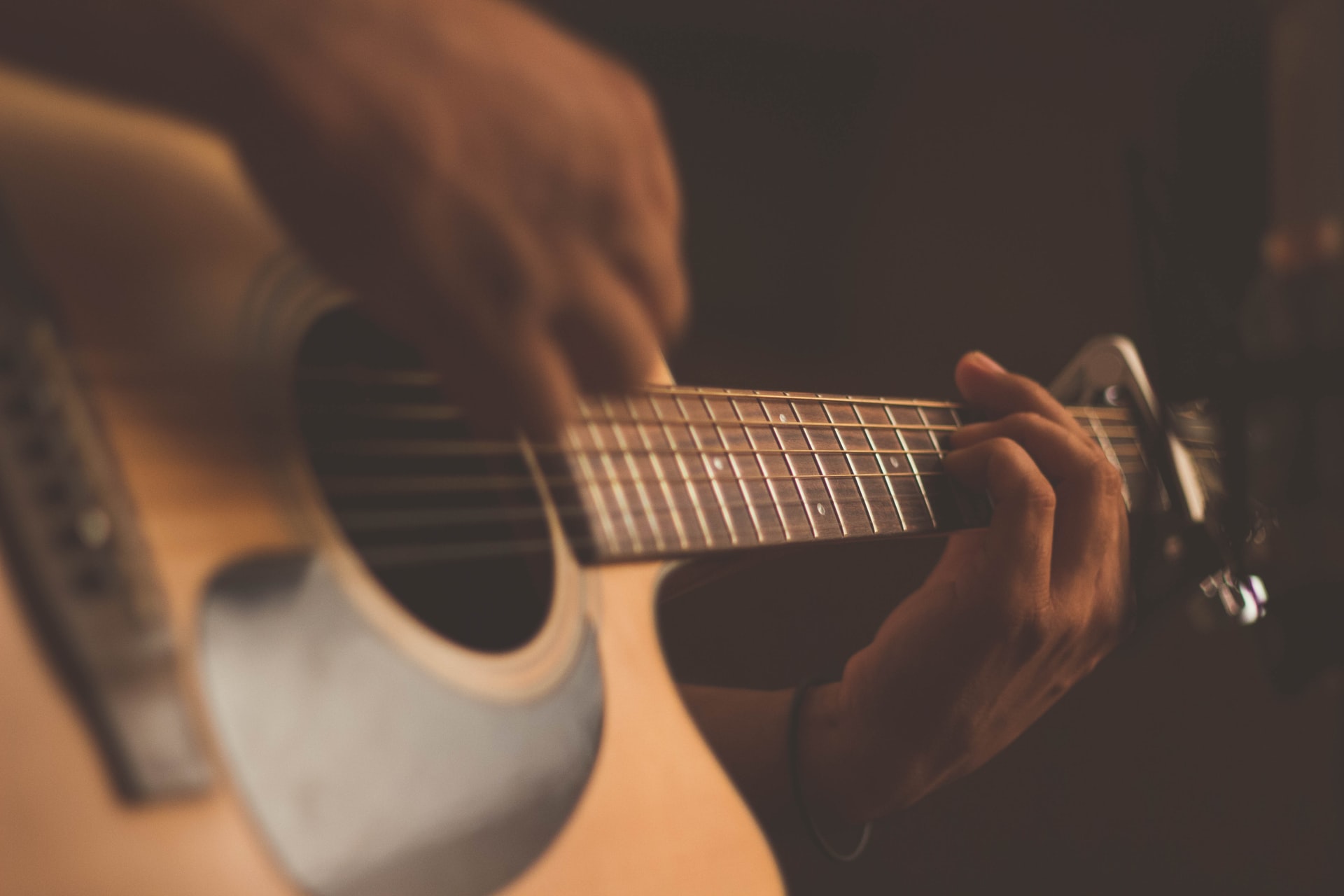 One day I was having an ordinary conversation with my teen-aged grandson, Joshua. I was telling him that when I was a teen, I used to play a few tunes on an acoustic guitar and that my plan was that, after I retired, I might dig it out of the attic and try learning to play it again. My comments sparked his interest, and before I knew it, we were trudging up my old attic ladder entrance to resurrect my instrument.
I showed Josh a few of the things I remembered about the guitar. His birthday was approaching soon, so you can probably guess what Josh's maternal grandparents' gift to him was—an ordinary, but brand new, acoustic guitar!
It has been about three years since our trip to the attic, and now Joshua is a very good guitar-player. A family friend, Kevin, gave Josh a few lessons; then Josh bought a better guitar. Next, he took some lessons from a music teacher at the college he now attends. His father helped him to build a guitar storage stand. Josh occasionally comes to my house and serenades me. When his paternal grandfather was dying in a convalescent home, Josh went to see him and played his guitar and sang to him. While that grandpa was rather senile, he could still remember to ask for the "guitar man." An ordinary conversation led to buying an ordinary guitar which led to Josh becoming an extraordinary guitarist.
This week, liturgically speaking, we are beginning "Ordinary Time." We may understand that to mean that we are not in a special season of Christmastime or Eastertide, or the preparation times of Advent or Lent. However the word "ordinary" could connote something without potential or just plain and uneventful. That certainly is not the case with any of our liturgies. Anytime we celebrate the Eucharist it is extraordinary! Ordinary Time liturgies are full of inspiring scripture readings.