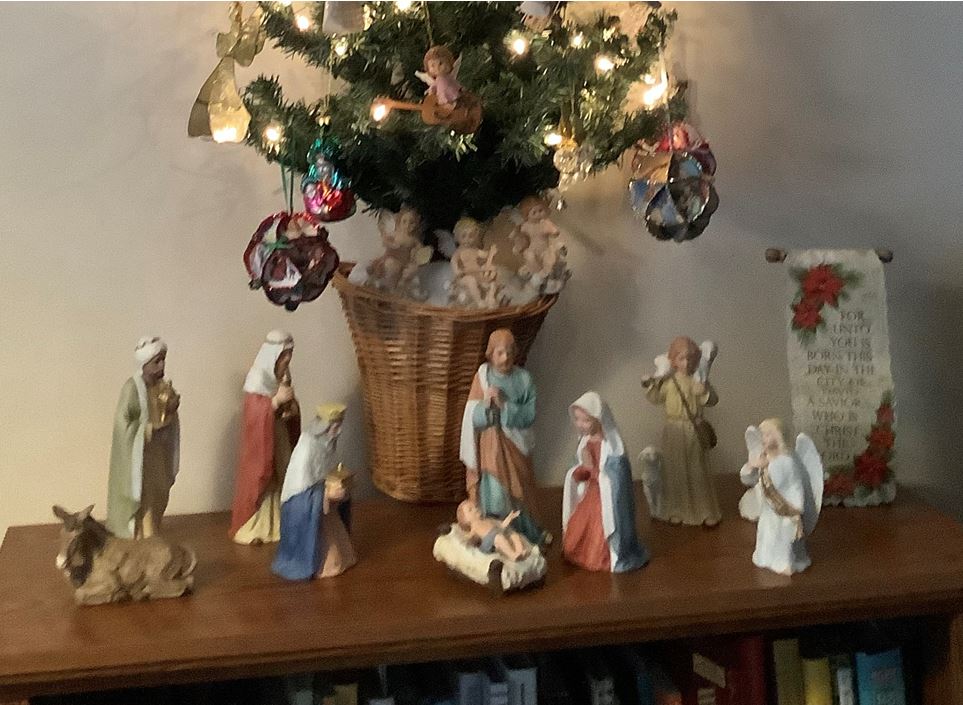 We recently been seeing the removal and even destruction of statues of certain famous people who, besides their heroic deeds, had either committed or permitted some not-so-admirable practices.
This underscores for me the fact that we humans like visual aids to reinforce certain ideals or to perpetuate certain virtues. Eyes-on and even hands-on experiences are effective for teaching and making lasting impressions on us. We find it helpful to see tangible things and not just rely on understanding abstract concepts. We need to "flesh things out."
While I understand and appreciate Jesus' birth, there are no photos of his coming. However, I have a lovely set of nativity figurines I put on display every Advent and Christmas season. Right after Thanksgiving, I brought out my set and carefully arranged the porcelain figures on the top of a small bookcase in my living room. I know some people don't put out the baby Jesus until Christmas Day, but I love that baby all season long, and I know he came, so I don't wait.
I finished my decorating and went to bed. In the middle of the night, I heard the telltale sound of porcelain clinking together, and then bang! My husband went downstairs and found the donkey from my nativity set broken on the floor. Buddy, our senior cat, had jumped up onto the bookcase and could not get out of his own way. He took off in a guilty flurry and zipped up and down the staircase a couple of times at top speed.