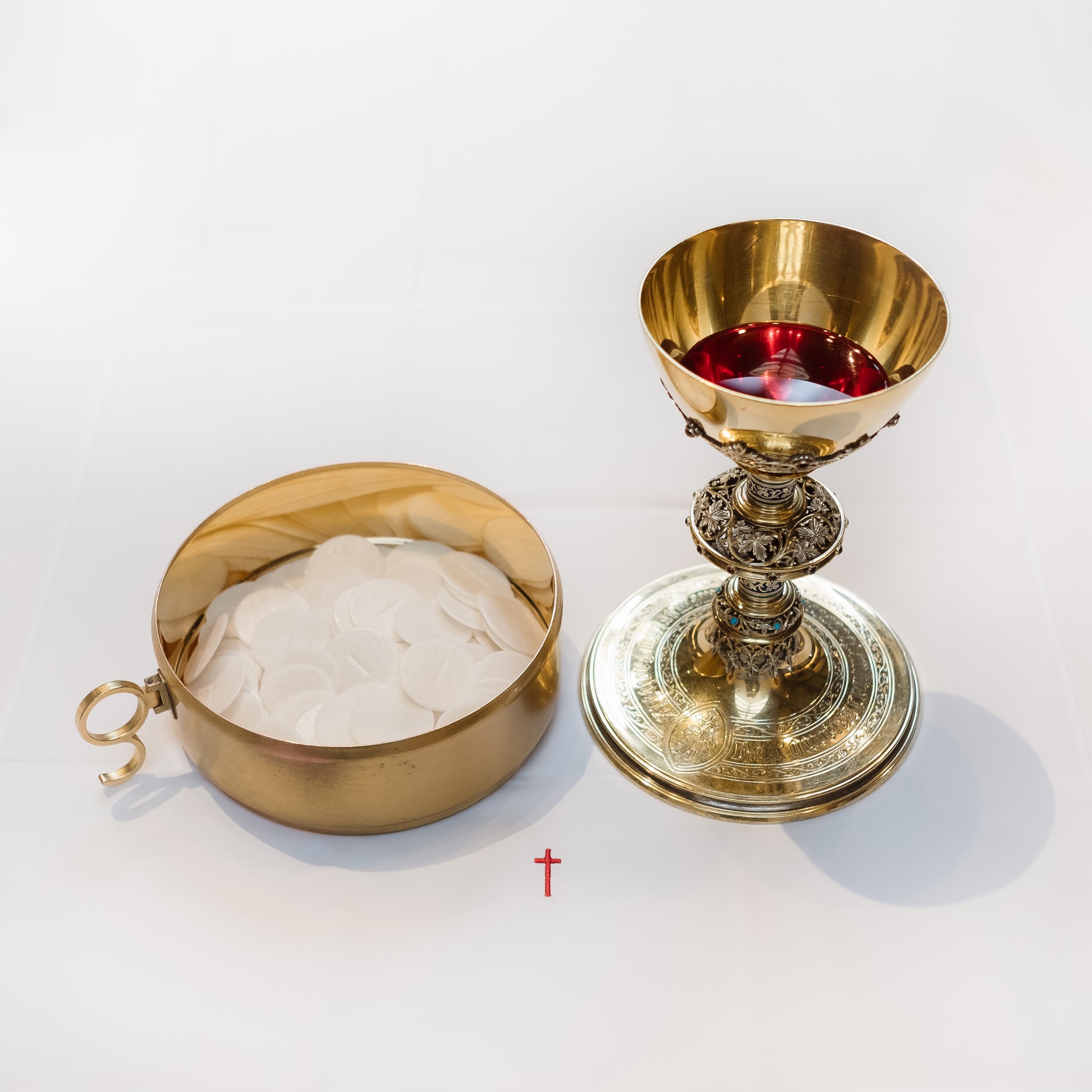 Therefore, O Lord, we humbly implore you:
by the same Spirit graciously make holy
these gifts we have brought to you for consecration,
that they may become the Body and Blood
of your Son our Lord Jesus Christ,
at whose command we celebrate these mysteries.
When I hear the priest say this prayer at Mass, I see a touch of irony in the word "command." At the Last Supper, after Jesus changed the bread and wine into his Body and Blood, he told the apostles, Do this in memory of me." That was the command. To me, that is like saying, "Win the top prize," or, "Realize your best possible dream," or, "Enjoy complete health and happiness."
When I consider the word "command," I think of an order—as in military service—or a strict rule I should follow. However, this "command" Jesus gave about repeating his action in remembrance of him, to me, has a different connotation. It is like being blessed and given life-saving sustenance with what outwardly appear to be simple bread and wine. How grateful we should all be for such a command.
By doing what Jesus did at the Last Supper, we are fed the very flesh and blood of our Savior. And he did not make it complicated. He turned a Jewish observance of Passover with a dozen guests into a feast that has been celebrated almost every day of the year by countless followers! How joyful we should be to have that command from Jesus!