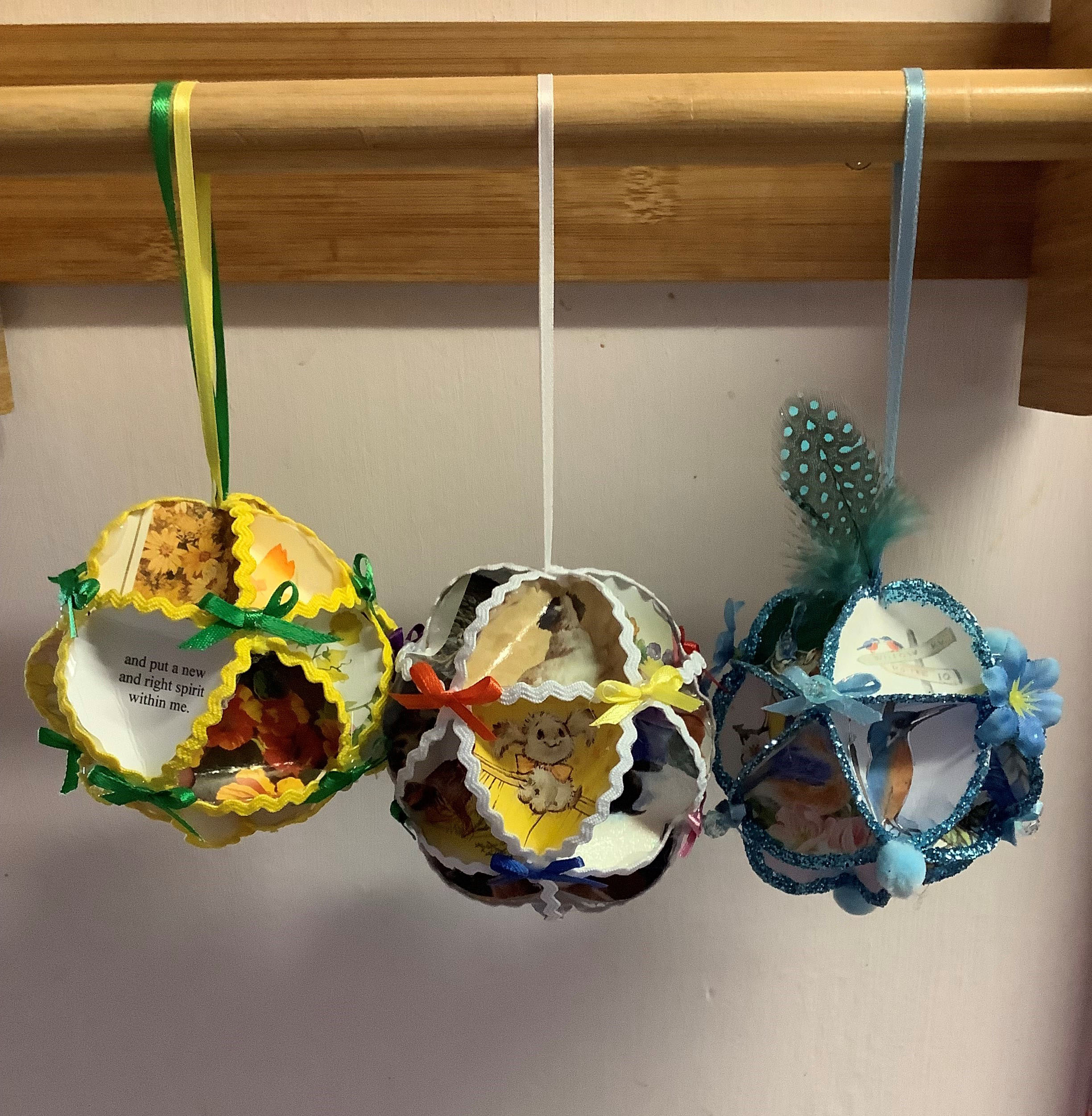 A few months ago, I resurrected a craft that makes use of recycled greeting cards. I had bought a couple ornaments at a crafts fair and had taken them apart to figure out how to make them myself. I have added some extra decorations and personal touches to what I now call "categornaments," and have really gotten into making them again. Each ornament has a particular category—for example, deer, birds, Nativity scenes, children, and dogs. Needless to say, I am limited by the subject matter of the cards I happen to have. Each ornament requires 20 circular pictures.
I was taught brainstorming in high school as an aid to answering essay questions on exams or assignments requiring creative writing. It is a very useful problem-solving tool. We just storm our brains to list items on a certain topic and then work from there.
Of course, one thought led me to another, and I started considering just how much we all categorize things, sometimes unintentionally. When we are faced with challenging situations, our brains start going up and down the list of possible solutions.
Brainstorming for certain categories can be helpful in our spiritual life, too. Certainly, it helps with examining our conscience at the end of the day so that we can humbly tell our Lord any sins we may have committed. On the positive side, we can also categorize all the little daily blessings we have enjoyed and thank him for them, one by one.