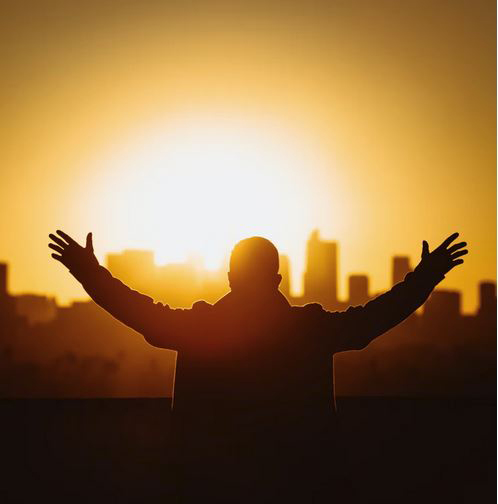 We hear the Christmas song, "Angels We Have Heard on High," this time of year. It is one of my favorite songs. The chorus starts with the word, gloria.
And there is that little prayer we say when we say the rosary, and other times:
Glory be to the Father, and to the Son, and to the Holy Spirit, as it was in the beginning, is now, and ever shall be, world without end. Amen.
And the Gloria prayer at Mass starts, "Glory to God in the highest." With all this glory going on, I got thinking about just how can we give God glory? I looked up the word, and saw that glory means praise or giving great honor.
God does not need my praise or honor, but I need to praise and honor him; I need to acknowledge his greatness and majesty. How can I do that?
I suggest that giving God the glory that is due him involves singleness of purpose. I praise him with all my attention to what I am saying or singing. I think about God's joy of transcendence: He does not have to make himself available to me, but he does. He wants a relationship with me! I am truly in awe of His generosity!