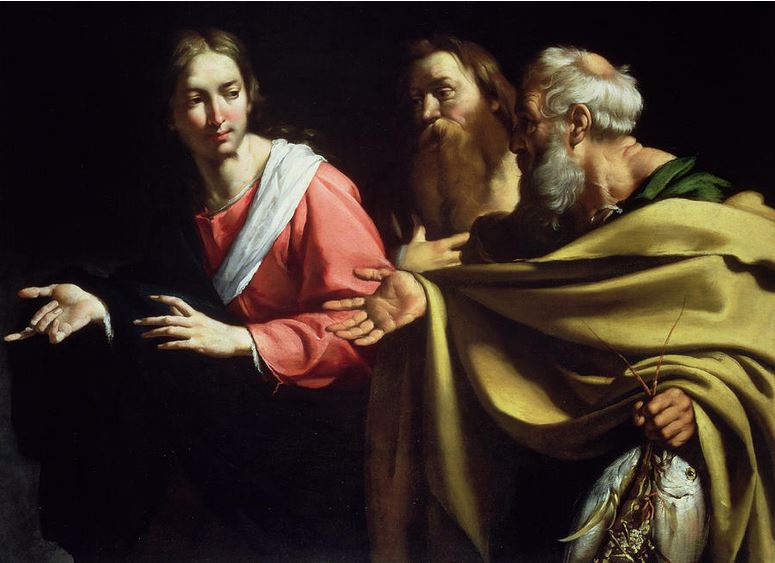 A reading from the First Book of Samuel
(Chapter 3:3b-10, 19)
"Samuel was sleeping in the temple of the Lord where the ark of God was. The Lord called to Samuel , who answered 'Here I am, you called me.' 'I did not call you,' Eli said. 'Go back to sleep.' So, he went back to sleep."
This happened again and then again, but eventually Eli understood what was happening, that it was God calling Samuel. So Eli said to Samuel, "Go to sleep, and if you are called, reply, 'Speak, Lord, for your servant is listening.'"
Samuel went to sleep again and "the Lord came and revealed his presence." "Samuel answered, 'Speak, for your servant is listening.' Samuel grew up, and the Lord was with him, not permitting any word of his to be without effect." Indeed, he was one of the most important leaders in the history of ancient Israel.
Each of us must make decisions in life—some minor, some life-changing such as choosing a new school and a direction in life or deciding to marry and have children. How do you approach your callings and opportunities? Do you pray? And, most of all, do you listen to the Spirit who lives within you?
Responsorial Psalm
(Psalm 40:2, 4, 7-8, 8-9, 10)
"Here I am Lord, I come to do your will." Sometimes, it is certain what your path should be, but often, it is not clear. Is the voice of God coming directly to you in consciousness or dreams? How or through whom does the voice of God come to you? Can you say as Samuel said, "Speak, your servant is listening"?