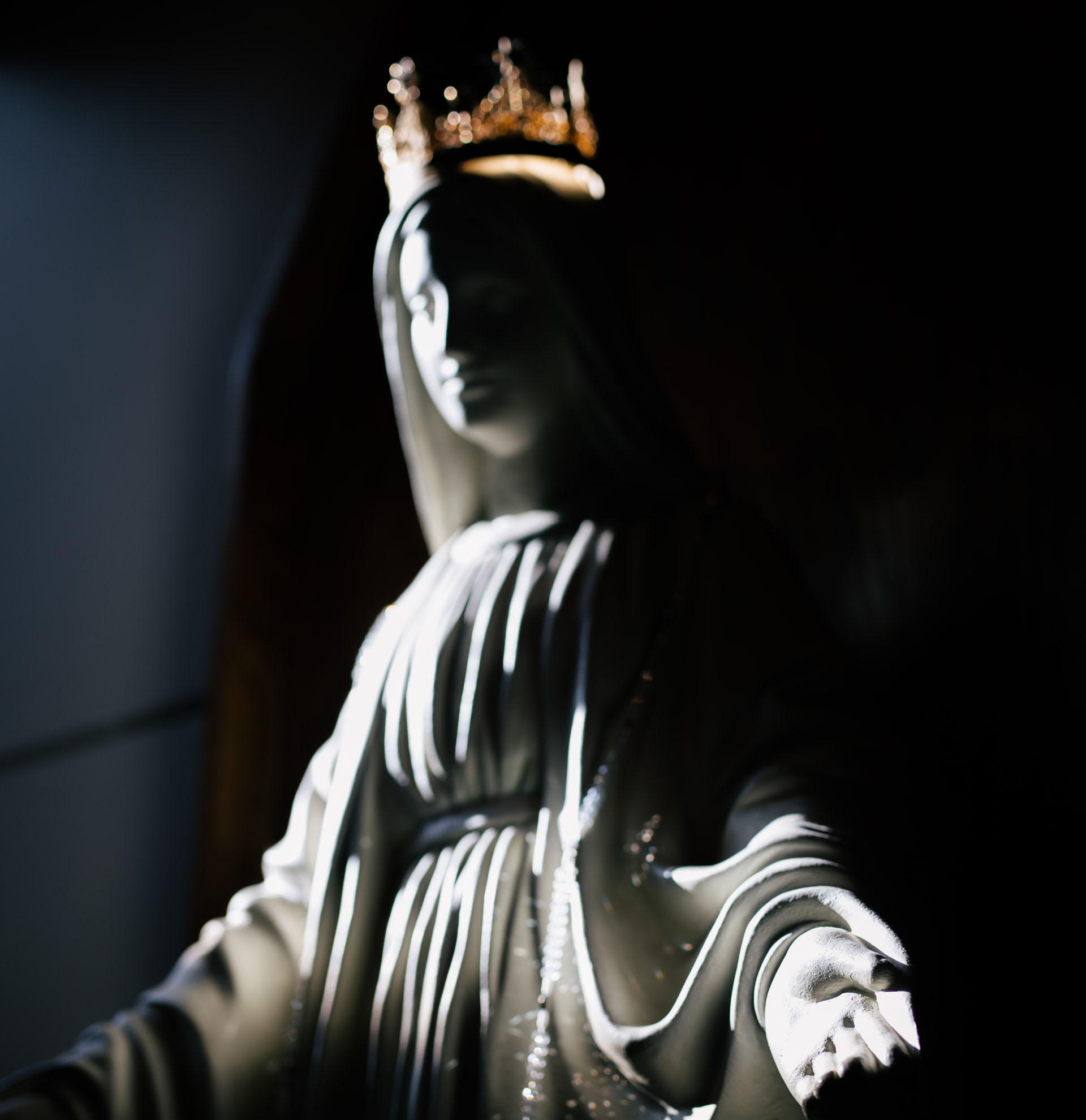 A reading from the Book of Revelation
(Chapters 11: 19a; 12:1-6a,10 ab )
The Book of Revelation is the last book in the New Testament. It was probably written in the last decade of the first century A.D. No one knows for certain who wrote it, but it was seemingly not written by St. John the Evangelist who wrote the Gospel of John. It was written to help the Christians who were being persecuted by the Romans and were being challenged by various groups of Christians to split from the main Church.
The Solemnity of the Assumption of the Blessed Virgin celebrates the Church's teaching that, after her earthly life, Mary was assumed, body and soul, into the presence of God. The Church reads this text on this occasion mostly because of this passage, alluding to Mary, now Queen of Heaven: "A great sign appeared in the sky, a woman clothed in the sun, with the moon under her feet and on her head a crown of twelve stars. She was with child and she wailed aloud in pain as she labored to give birth…. Her child was caught up to God and his throne."
This reading ends with a powerful message: "Then I heard a loud voice in heaven say: 'Now have salvation and power come, and the Kingdom of our God and the authority of his anointed one.'"
The overall message of Revelation is simply that God is ever present with his people, especially in times of stress and danger. In this time of COVID and fires and floods and global warming, we need the presence of our Loving God deep in our hearts and in our midst.
Responsorial Psalm
(Psalm 45)
"The queen stands at your right hand, arrayed in gold." This psalm was written many hundreds of years before Mary's lifetime, but the liturgy relates it to her.