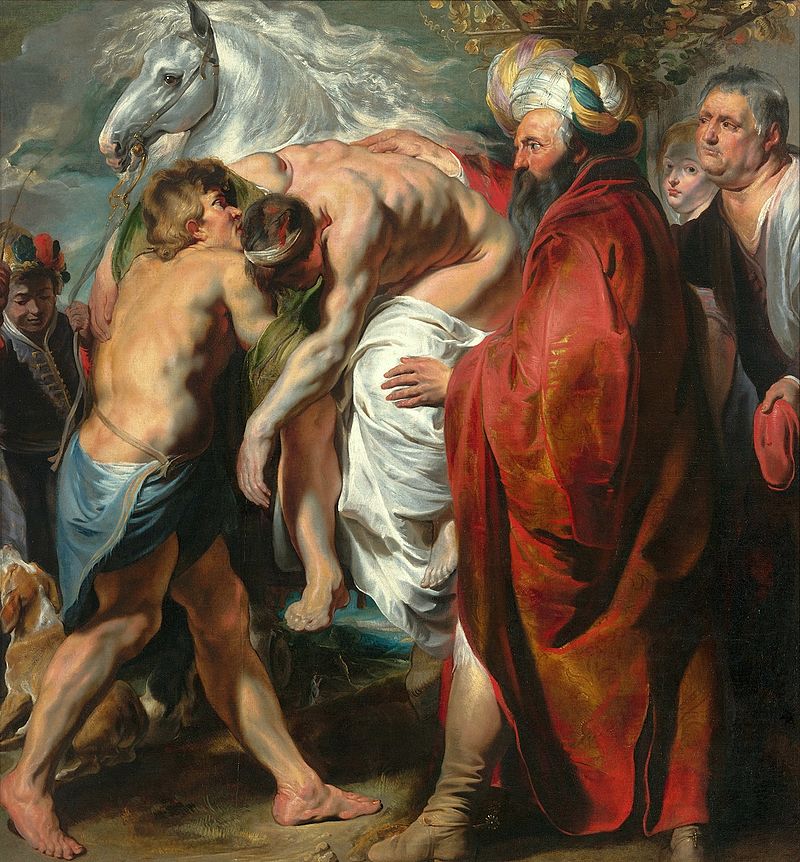 A reading from the Book of Deuteronomy
(Chapter 30:10-14)
Moses said to the people: "If only you would heed the voice of the Lord, your God, and keep his commandments and statutes that are written in this book of the law, when you return to the Lord your God, with all your heart and all your soul. For this command that I enjoin on you today is not mysterious and remote for you. . . . No, it is something very near to you, already in your mouths and in your hearts; you have only to carry it out."
The Law of Moses was superior to any other law that existed at that time. Moses was saying that the people had this Law not only in their mouths but in their hearts. There was a beautiful intimacy there that became much more complicated over the centuries as various priests of the temple, rabbis, Sadducees, and Pharisees piled on hundreds of dietary and other laws that became a terrible burden for the people and pushed them away from the powerful simplicity of the Mosaic Law, which focused on loyalty to the one God.
Responsorial Psalm
(Psalm 69:14, 17, 30-31, 33-34, 36, 37)
"Your words, Lord, are Spirit and life." Which of God's words give you Spirit and life? Ideally, it is love, God's love for you and the love you share with others.
A reading from St. Paul's Letter to the Colossians
(Chapter 1:15-20)
This is one of the most beautiful canticles in all of Scripture. It tells us who Christ is: "Christ Jesus is the image of the invisible God, the firstborn of all creation. For in him were created all things in heaven and on earth, the visible and the invisible, … He is before all things, and in him all things hold together. He is the head of the body, the church. He is the beginning, the firstborn from the dead, that in all things he himself might be preeminent."
Paul wants his readers and all who heard him to know the place of Jesus Christ in all of creation. This is not just another prophet or religious leader. No, he is the presence of God in our midst and being "the firstborn from the dead," he brings eternal life to all. That is worth taking the chance that, even if you are martyred, you will have a new life with Jesus. That is the same promise that awaits us now.