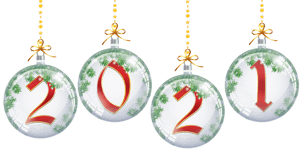 There is a warm, soft blanket at the foot of my bed. My cat, Buddy, loves to get on top of it and, with his front paws as if he is marching, alternate left and right while purring up a storm. That can go on for a few minutes. He closes his eyes and appears to be comforting himself and soaking up the feeling perfectly.
With the coming of the new year, I hope we all can somehow find comfort….even if we are not marching on a soft blanket. For us, it may be best to cover ourselves with a blanket of prayer. Let's all ask our loving Lord for a blessed new beginning, as we take comfort in Lamentations 3:22-23:
The steadfast love of the Lord never ceases,
his mercies never come to an end;
they are new every morning; great is your faithfulness.
Let us pray for a Holy Restart:
Holy Spirit, come fill us with joy and optimism, strength and zeal.
Open our eyes to a new year of opportunities to share the good news of Jesus Christ.
Lead us when life seems uncertain and very challenging.
Yesterday is in the past; help us move toward a positive future.
Rejoicing, still, in the celebration of our Savior's birth, we confidently move forward.
Examining our sinful choices in the past, we embrace God's mercy and forgiveness.
Savoring moments of life on earth, we treasure more the promise of eternal life.
Thanking the Lord for His abundant blessings and love, we share our wealth.
Adoring our Father God Who is always in control, we confidently live each day.
Respecting life in all its stages, we pray for wisdom and understanding.
Taking time to talk to Jesus daily, we are reminded that He is always listening.
Happy, holy new year to all of us!
Photo by LadyMarisa on Pixabay.
The scripture passages are from the Revised Standard Version of the Bible: Catholic Edition, copyright © 1965, 1966 the Division of Christian Education of the National Council of the Churches of Christ in the United States of America. Used by permission. All rights reserved.
Sharon Krause is a RENEW volunteer whose writing has appeared in several resources for small-group faith sharing. She is a wife, mother, and grandmother residing in Manchester, CT. Over the years, she has served in many parish ministries.