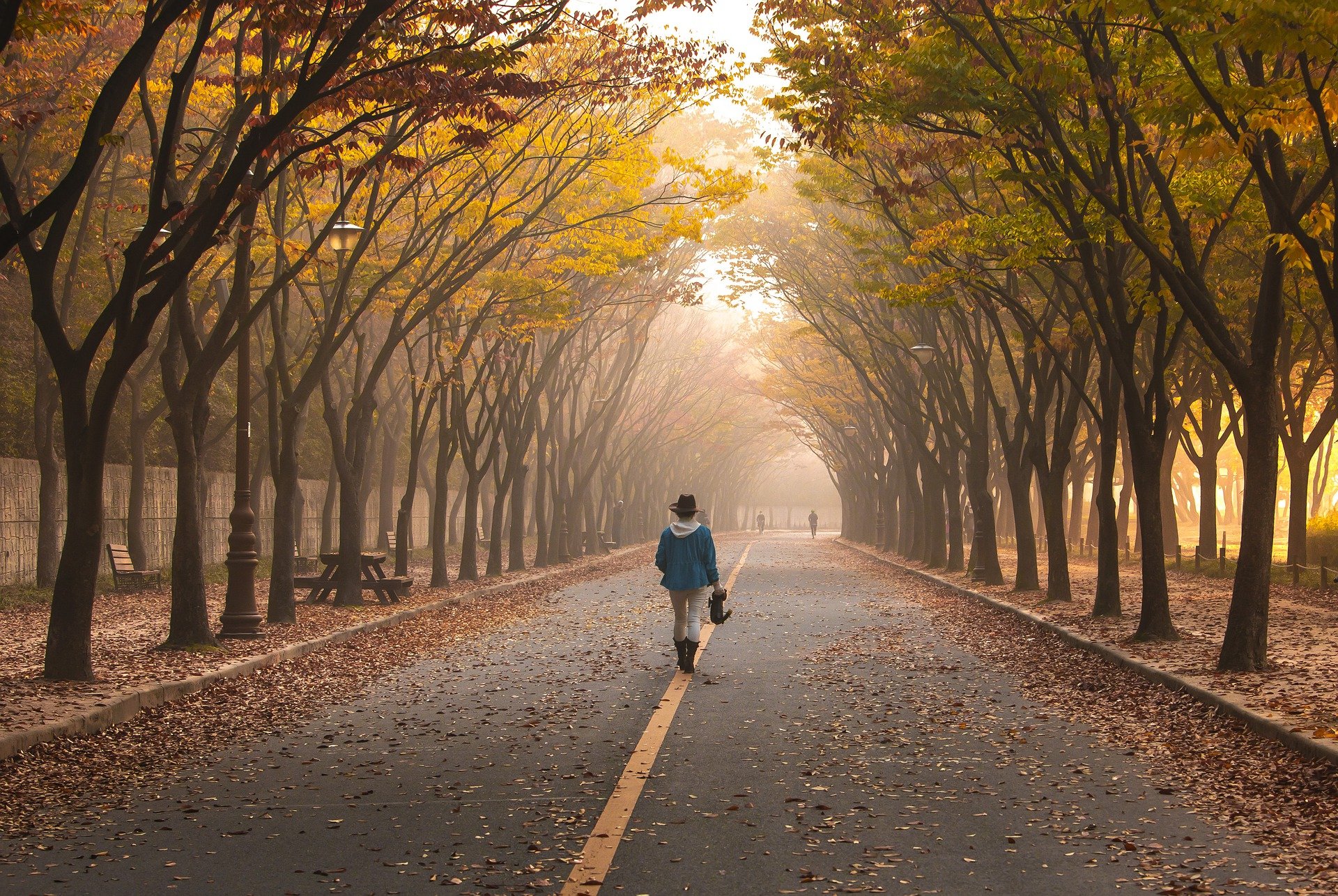 Over the past ten months, I have limited my going to stores, churches, and entertainment venues. Consequently, I have had a lot more free time around my house. When I need a change of environment, depending on the weather, I take a walk around my neighborhood. I have revisited my conclusion that I take so many things for granted and that I need to be mindful of all the things I can do, even though there is a pandemic virus threatening. So a walk around a few blocks helps me to clear my head and focus on positivity; and my doctor encourages me to exercise often for my physical health.
Have we ever considered other opportunities a stroll can provide? If I am walking alone, I have the chance to pray the rosary or some other personal prayers. I find prayers of gratitude pop into my head as I observe beautiful clouds or hear sweet birds' songs. I am reminded of how grateful I am to have the strength, balance, and flexibility to be able to walk; yet, I see happy people gliding along very successfully in wheelchairs and enjoying what outdoors has to offer them.
And I never know whom I might meet as I amble around the familiar streets. At times, God gives me chances to smile and greet others, and maybe even share brief conversations that could brighten others' days or help solve little problems.