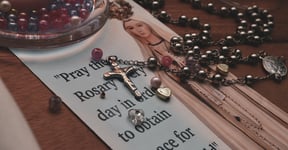 It is almost time for me to put away at least some of my Christmas decorations. I am a figurine collector. All year round, most of the flat surfaces of my living space display some sort of decorative accessory amid framed family photos. Christmastime is special, with a number of angel figurines, three figures of singing children figures, and two Nativity scenes. There is also a Christmas village with small figures engaged in seasonal activities. So it is a job to put all these decorations back into their storage boxes.
I noticed this morning something that should have been obvious. The traditional décor is sharing the space with additional occupants: small bottles of disinfectants and sanitizers. I had left them out so as to be handy and to remind my husband and me of the importance of trying to avoid contracting any viruses lurking beyond our domicile.
I have a bowl of peppermint candies handy near my front door; I often grab one on my way out the door just to make sure my breath is not offensive to anyone I might encounter.
I got to thinking about the idea of keeping important things handy. I possess a large number of small prayer pamphlets and holy cards I have gotten from many different sources. They are stuffed in among books on my three bookcases, but they are not really handy or obvious reminders like the sanitizers on my tabletops.
Usually, I attend a silent retreat once a year, and at the retreat house there is a stand holding an open Bible that I pass by on my way to the cafeteria. How handy as I pass by to take a look at the reading on the page!
How about putting some of those little prayer cards closer to my usual pathways or in my coat pocket? How about a small bowl holding rosary beads so that I might pick them up and say a decade for a quick prayer time break? I am not suggesting that we pray all day long, but a handy prayer now and then is good use of those in-between times when we are waiting for a pot to boil, a casserole to cook, or a traffic jam to clear. Online, there is a website, Catholic verse of the Day, that is handy to go to for a short prayer inspiration and meditation.
So many times a family member or a friend will ask me to pray for some intention. A small journal or notebook conveniently nearby is an efficient way to be sure I remember what I have promised to do. Philippians 4:6-7 encourages us:
Do not worry about anything, but in everything
by prayer and supplication with thanksgiving
let your requests be made known to God.
And the peace of God, which surpasses all understanding,
will guard your hearts and your minds in Christ Jesus.
Keeping encouragement like this handy in these challenging times seems like a good idea to me!
Photo by Anuja Mary Tilj on Unspalsh
The scripture passages are from the Revised Standard Version of the Bible: Catholic Edition, copyright © 1965, 1966 the Division of Christian Education of the National Council of the Churches of Christ in the United States of America. Used by permission. All rights reserved.
Sharon Krause is a RENEW volunteer whose writing has appeared in several resources for small-group faith sharing. She is a wife, mother, and grandmother residing in Manchester, CT. Over the years, she has served in many parish ministries.