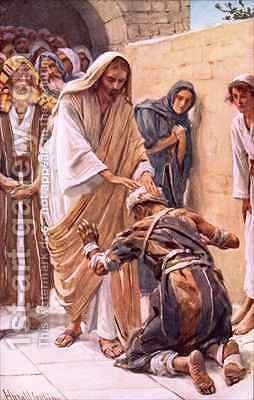 A reading from the prophecy of Jeremiah
(Chapter 31:31-34)
"The days are coming, says the Lord, when I will make a new covenant with the house of Israel and the house of Judah…. I will place my law within them and write it upon their hearts; I will be their God and, they shall be my people. No longer will they have need to teach their friends and relatives how to know the Lord. All, from the least to the greatest, shall know me, says the Lord, for I will forgive their evildoing and remember their sins no more."
This is an important moment in the history of the Jewish people and their relationship to God. The original Ten Commandments were inscribed in stone, something apart from living men and women. Now, God says he will "place my law within them and write it upon their hearts." God will "forgive their evildoing and remember their sin no more." The Law of God is no longer only external but internal, in their very own hearts.
Can you feel the Law of God in your heart? Yes! Because the very Spirit of God lives within us.
Responsorial Psalm
(Psalm 51)
"Create a clean heart in me, O God." This is a prayer of renewal for us when our hearts feel broken or heavily burdened. It is a response to God's ever-present invitation for us to start anew.