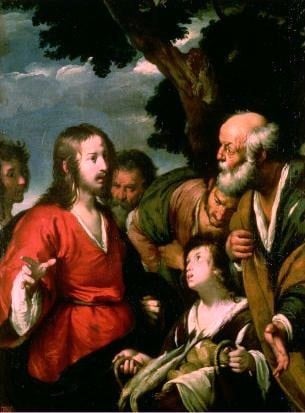 A few nights ago, my husband and I were asleep in bed when, all of a sudden, I was awakened by a chirping sound. Every 30 seconds or so, I heard a chirp in the dark hallway. Ah! The smoke detector battery was dying, and it wasn't going to go quietly. My husband's hearing is poor, so I woke him and asked him to take the detector down from the ceiling and relieve its distress. Neither of us was happy about the untimely chore. Everything ended well, but I was a bit annoyed about being awakened. As I lay there trying to get back to sleep, I thought a little more about the trivial incident. It really is a good thing that the detector alerts us when the safety device cannot perform its function. Safety first, sleep later!
On that same night, Buddy, our elderly cat, decided not only to jump up into bed with us, but to jump again, onto our headboard whose upper edge is only about two inches wide. Have you ever watched a cat as he estimates distance before trying a jump to a certain height? Well, Buddy was considering the third phase of his caper, likely to the cluttered top of our chest of drawers, when I grabbed him and gently changed his mind. He was thinking farther ahead, but so was I! I could imagine the clock, the lamp, and a great number of pocket treasures sent flying if our "Feline Wallenda" had his way! In that case, I had to think farther and fast in that room lit only by the minimal glow streaming through the windows from the outside streetlight.
There are, however, many life experiences that would be more rewarding and meaningful if we took more time to think past our initial responses. In the passage from John's Gospel (6:22-29) that we consider in today's liturgy, Jesus reprimands the crowd for looking for him for the wrong reason. In verses 26-27, Jesus says,
"Very truly, I tell you, you are looking for me, not because you saw signs, but
because you ate your fill of the loaves. Do not work for the food that perishes,
but for the food that endures for eternal life, which the Son of Man will give you.
For it is on him that God the Father has set his seal."
In today's world, we are used to shortcuts, quick fixes, and immediate gratification. We have to slow down long enough to think past the immediate evidence and raise ourselves to a higher, perhaps holier, level of thought. Our Easter joy should not stop with ourselves and how we are saved. We must help to save others by spreading the good news of Jesus through our words and our example. The reading today was not about the loaves and fishes satisfying the multitude, but about the spiritual food that lasts for eternity. Easter celebration is not about colored eggs and fancy clothes but about sharing the Body of Christ and his message of God's eternal love and life for all of us who believe.
†††
Painting: Feeding the Multitudes, Bernardo Strozzi (1581-1644. Public domain.
The scripture passage is from the New Revised Standard Version Bible: Catholic Edition, copyright © 1989, 1993 the Division of Christian Education of the National Council of the Churches of Christ in the United States of America. Used by permission. All rights reserved.
Sharon Krause is a RENEW volunteer whose writing has appeared in several resources for small-group faith sharing. She is a wife, mother, and grandmother residing in Manchester, Connecticut. Over the years, she has served in many parish ministries.