Scott James Eizember (1961-January 12, 2023)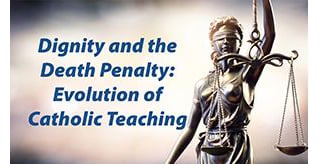 Scott Eizember was arrested for killing A.J. Cantrell, 76, and being responsible for the death of Patsy Cantrell, 70, in 2003. He had entered their unoccupied home in Depew, Oklahoma, only with the intent to spy on his ex-girlfriend who lived across the street. The couple returned home unexpectedly, and Eizember held them hostage. Subsequently, Mrs. Cantrell was shot to death during a scuffle over a shotgun Eizember had found in the house. Eizember then beat her husband to death. He was arrested in Corrigan, Texas after a 37-day manhunt. He later committed several other crimes at his former girl friend's house and in Arkansas, where he had fled.
Issues of concern with Eizember's death sentence included an abusive childhood following his mother's suicide when he was eight months old. He experienced alcoholism, depression, and thoughts of suicide during his youth. Also, at the time of his trial, two jurors spoke of their support for the death penalty. These concerns were not addressed during his appeal.
Eizember's attorneys had opposed the death penalty, although they acknowledged he was responsible for the couple's deaths. They told the state parole board that the killings were not premeditated and that his life still had value as he had been a model prisoner, but the board denied a motion for clemency.
Mr. Eizember had said, "I make no excuses, I belong in prison. I've said that right from the start, and I apologize to all the victims."
As his execution date approached, a legal dispute arose concerning his chosen clergyperson. He wanted Rev. Dr. Jeff Hood to pray with him during the execution. The court denied his choice since the minister had been involved in anti-death penalty activism. The court reversed its decision at the request of the victims' family who did not want the execution delayed.
The U.S. Supreme Court at the end of 2022 ruled to safeguard the right of a condemned prisoner to have his chosen minister to pray aloud with, and even touch the prisoner during execution.
Scott Eizember was executed at the Oklahoma State Penitentiary on January 12, 2023. His last words were, "I'm at peace. My conscience is clear, completely. I love my children." Eizember's execution was the eighth in Oklahoma since the state resumed the practice in 2021.
"Even those of us who have dedicated our lives to ending the death penalty are not left out. We try to do good. We try to stop it…but…these executions are still taking place in all of our names. Even for someone like me…who will literally be the last person to talk to Scott…the burden of participation feels immense."
—Rev. Dr. Jeff Hood, spiritual advisor to Scott Eizember at the time of his execution
Reflect: A state-sanctioned execution affects not only the inmate, his family, and the victims' families, but also the minister witnessing it and those officials carrying it out. How might you find someone with whom you can discuss this matter and alternatives to the death penalty?
Topics: justice, mercy, death penalty, Catholic social teaching, Dignity and the Death Penalty