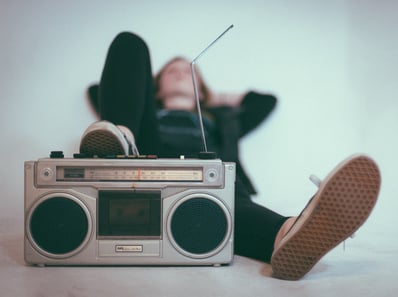 A reading from the Book of Genesis
(Chapter 15:5-12, 17-18)
This passage describes is a strange ceremony that is very foreign to us today: a series of animals, split in two, offered to God as a sacrifice. It is a sign of a covenant, a promise God made to Abraham. God is giving Abraham and his people a vast land to be their own and Abraham is to be their leader and father figure. Abraham had faith in God and moved forward in his old age as a partner with God.
Each of us is a partner with God. Have you ever thought about your relationship with God in that way, as a partner? What is God's role in your partnership? What is yours?
Responsorial Psalm
(Psalm 27)
"The Lord is my light and salvation." Where is there darkness in your life? Is it in your family, your work, or in some dark corner of your life that keeps you from happiness? Ask the Lord for light to come into that darkness.
A reading from St. Paul's Letter to the Philippians
(Chapter 3:17-4:1)
Have you ever found yourself still captive to some law or directive that no longer applies to you? Maybe it was something that your parents or teachers told you years ago that is no longer appropriate but still limits you, still bothers you. Or maybe you know someone who found it hard to eat meat on Friday after accepting abstinence for so long as the law of the Church.
Many of the Jews who became followers of Jesus still believed that circumcision was necessary as it had been for them for centuries. In this passage, Paul is disabusing them of that old belief and moving them "to stand firm in the Lord." There were so many things that were so much more important.
What is important in your life that may keep you "firm in the Lord?" How can that very powerful force or desire be redirected towards a deeper relationship with Jesus?
A reading from the Holy Gospel according to Luke
(Chapter 9:28b-36)
A song of the 1960s began, "There's something happening here. What it is ain't exactly clear." Something happened to Jesus and the apostles. God visited them on the mountain. Peter was so moved that he wanted to stays. Why go? This was too good. Let's stay and not face the world with all its problems. But Luke tells us, regarding Peter, "He did not know what he was saying." Jesus stays in the moment, and it is a powerful moment. God's voice says, "This is my chosen Son; listen to him."
Have you ever had one of those moments, while you were praying or accomplishing something meaningful, when you felt the presence of God? You did not want it to end. You wanted to do what Peter wanted, to stay there in the wonder. But then the moment passed. You could not stay there, but perhaps God stayed longer with you in a different way. Perhaps, in the days that followed, you felt God's love in an even more powerful way, or maybe you received guidance or wisdom to deal with a difficult decision or part of your life that was troubling.
God is always seeking us out, even though we may feel far from his presence. To use a radio analogy, we may be on an AM channel while he is on FM. Sometimes we need to switch the dial and tune in to God's presence in our lives. God is always there.
---
Photo by Eric Nopanen on Unsplash
Excerpts from the English translation of the Lectionary for Mass © 1969, 1981, 1997, International Commission on English in the Liturgy Corporation (ICEL). All rights reserved.
Bill Ayers was a founder, with the late singer Harry Chapin, of WhyHunger. Bill was a radio and TV broadcaster for 40 years. He is a member of Our Lady Queen of Martyrs Church in Centerport, New York.