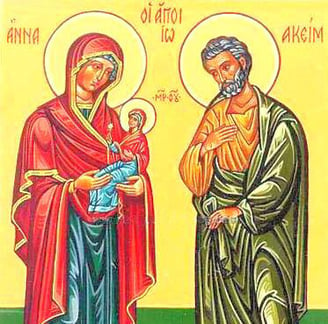 The young man who resides next door to my husband and me has something hanging from his car's rear-view mirror that caught my eye. Instead of fuzzy dice (Remember those?), a set of rosary beads, or a shiny crystal ornament that refracts the sunlight, he has a face mask or two dangling in their protective glory. I am sure he doesn't misplace his virus shield and even has a spare if he does. It hangs there ready and waiting to be of service.
Nowadays, when we enter a store, we often see a jar of hand sanitizer or a sanitary-wipe dispenser ready and waiting for germ-laden customers' hands or shopping carriage handles.
Meanwhile, bags nestle on the back seat of our car ready and waiting to be filled with groceries or other purchases because the stores we visit now have to sell us new bags if we don't supply our own or choose to somehow juggle our treasures to our car. In many cases, we are asked to pack our own purchases in the bags we have brought. Safety first!
Extra air-purifier machines are strategically placed to frequently recycle the air we breathe. These machines are in medical buildings for sure, but not exclusively.
All these measures are in place to help keep us and our environment safer from viruses and other threats. We have become much more proactive in this regard since the pandemic has reared its head.
In the spiritual realm, we Christians know that our loving God has always been ready and waiting for us to call on him in faith for his help and protection. Just read Psalm 46:1-3, one of the numerous Bible passages that reassure us:
God is our refuge and strength,
a very present help in trouble.
Therefore we will not fear, though
the earth should change,
though the mountains shake in
the heart of the sea;
though its waters roar and foam,
though the mountains tremble
with its tumult.
Today we celebrate the memorial of St. Anne and St. Joachim, the parents of the Virgin Mary, and the grandparents of Jesus, our Savior. Even though she was not yet anyone's wife, Mary readily agreed to endure the nine-month pregnancy to give birth to Jesus. I think it is fair to assume that Mary's parents must have taught her such sweet humility and generosity. And we know her son, Jesus, was ready to suffer and die to give us all eternal life.
With the Communion of Saints praying for us, we should be ready and waiting every day for opportunities to praise and thank God for all the inspiration and assistance we receive. Perhaps if we place a Bible or a book of prayers in a prominent place in our homes, we will open it a little more frequently to be encouraged by such passages as this one, in which St. Paul writes to the Christian community in Philippi,
And my God will fully satisfy every need of yours according to his riches in glory in Christ Jesus. (4:19)
If we want to meditate on Jesus' own words, we can read in the Gospel of John,
I will do whatever you ask in my name, so that the Father may be glorified in the Son. If in my name you ask me for anything, I will do it. (4:13-14)
Ready, set, pray!
†††
Icon of Sts. Anne and Joachim, public domain.
The Scripture passages are from the New Revised Standard Version Bible: Catholic Edition, copyright © 1989, 1993 the Division of Christian Education of the National Council of the Churches of Christ in the United States of America. Used by permission. All rights reserved.
Sharon Krause is a RENEW volunteer whose writing has appeared in several resources for small-group faith sharing. She is a wife, mother, and grandmother residing in Manchester, Connecticut. Over the years, she has served in many parish ministries.