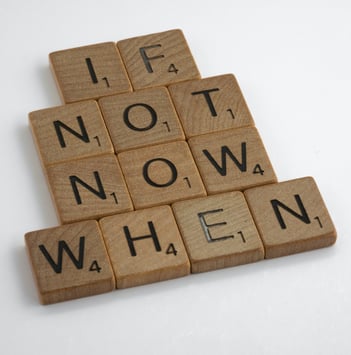 My 20-year-old grandson has a sign on his bedroom door that declares that the rewards of procrastinating and being lazy are immediate as opposed to the time it can take to realize the rewards of worthwhile endeavors. I am sure my grandson put up that sign with a smile on his face. In truth, though, I think most of us now and then procrastinate about something, such as a school assignment, a household chore or repair, a bill we have to pay, an appointment with a doctor or dentist, a change we should make in our diet, a visit to the confessional.
Sometimes we are just lazy. We presume we have the luxury of time, and so we can delay thrusting ourselves into the not-so-attractive task or situation. Instead of taking the bull by the horns, we sneak up on him quietly and snooze with him, to extend the metaphor.
It might be a good idea to consider the benefits of not procrastinating. We might find that we are healthier or happier as we prove to ourselves we have the strength to get things accomplished. We could even find ourselves grateful to God for the numerous gifts and abilities he has given us. That gratitude could lead us to encourage someone else who is struggling to overcome procrastination. The relief we experience by doing what needs to be done can make us more confident. It does feel good to be able to cross something off that good old "to-do" list.
Imagine if Jesus had been a procrastinator. So many sick people would not have been healed. So many followers would not have heard his wonderful teachings and loving words. We might not have had the four gospels to inspire and instruct us. We are made in God's image and are followers of Jesus, so procrastination is something we should strive to overcome. We can keep ourselves occupied and nourished as we make a "to-love" list with the Holy Spirit's help. Praying with this excerpt from St Paul's letter to the Colossians can be helpful:
As God's chosen ones, holy and beloved, clothe yourselves with compassion,
kindness, humility, meekness, and patience. Bear with one another and, if
anyone has a complaint against another, forgive each other; just as the Lord
has forgiven you, so you also must forgive. Above all, clothe yourselves with
love, which binds everything together in perfect harmony. And let the peace
of Christ rule in your hearts, to which indeed you were called in the one body.
And be thankful. (3:12-15)
†††
Photo by Brett Jordan on Unsplash
Scripture passages are from the New Revised Standard Version Bible: Catholic Edition, copyright © 1989, 1993 the Division of Christian Education of the National Council of the Churches of Christ in the United States of America. Used by permission. All rights reserved.
Sharon Krause is a RENEW volunteer whose writing has appeared in several resources for small-group faith sharing. She is a wife, mother, and grandmother residing in Manchester, Connecticut. Over the years, she has served in many parish ministries.