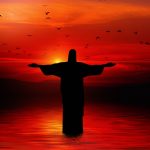 Loving Redeemer,
thank you for the chance to live in your presence
and to continue to learn more about you.
Help us to seek you in all we say and do.
Reveal yourself to us and help us to grow
in our love and devotion to you.
In your name we pray.
Amen.

Adapted from The Word on Campus © RENEW International.