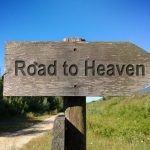 Loving Father,
in death, our lives are changed not ended.
Let us remember in word and deed
that you are calling us by name
that our lives on earth
relate to our lives in heaven.
We make our prayer
through Christ our Lord.
Amen.

Adapted from PrayerTime, Cycle C, © RENEW International.