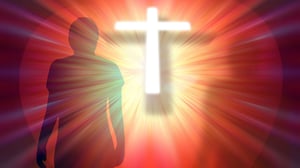 Lord, help me not to fear
poverty
sorrow
weakness
hunger
thirst
We find you in our emptiness.
Lord, help me to seek
mercy
courage
peace
uprightness
We serve you in our risk-taking.
Lord, help me to endure
persecution
lies
evil
We witness you in our struggle.
And through it all we are blessed
as we become more like you.
Amen.
Image by Gerd Altmann
Adapted from The People's Prayer Book © RENEW International