Lord God,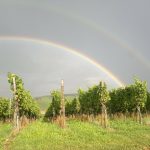 you are good and
your love surpasses all.
Thank you for your willingness to accept us as we are,
and for surrounding us with your infinite presence.
Help us to be open to your goodness in ourselves and others
so that we may always do what pleases you.
We ask this through Christ our Lord.
Amen.
Adapted from The Word on Campus © RENEW International.