Richard Stephen Fairchild (November 17, 1959 – November 17, 2022)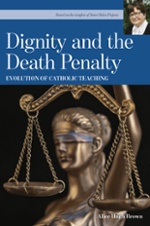 Once again, Oklahoma had the option to pardon a death row prisoner. If the state deemed Richard Fairchild's mental health to be sufficiently degraded, he could be spared execution.
Once again, an inmate has been convicted of killing a young child by brute force in a fit of anger. Should his mental status at the time be considered degraded enough to spare him now?
During his pre-teen years, Robert Fairchild experienced severe head trauma from encounters with an abusive father; during his teen years as an amateur boxer; and later during military service. His original defense lawyer did not present at the murder trial evidence of Fairchild's his mental state, which limited his impulse control. His current attorneys claim that his damaged brain has continued to deteriorate since his 1993 incarceration, leaving him unable to think rationally. Even so, his prison record is unblemished.
On October 19, the Oklahoma Board of Pardons and Parole denied Fairchild clemency. Their action prevented the governor from sparing Fairchild. The last possible opportunities resided in appeals to Oklahoma's Court of Appeals and the U. S. Supreme Court. Both denied his requests.
Sometimes an innocent person is executed. The same is true for persons whose mental state affects their culpability. The challenge is for parole boards, governors, and courts to study each case in depth with open minds with respect to clemency, a life sentence, or execution.
Challenges in determining whether to spare the life of a death row prisoner include the following:
Defining what category of mentally incapacitated person should be exempt from a death sentence.

Ascertaining if the defendant's illness affected his or her judgment at the time of the crime.

Determining the current mental health of the person.
While society, in general, is coming to a fuller understanding of the effects of mental illness on a person's ability to act with sound judgment, state courts remain reluctant to alter their approach.
Decisions by the U.S. Supreme Court regarding clemency appeals shift with the makeup of the court. Currently the court is less open to the causes of prisoners with mental illness.
The mere presence of the death penalty in our federal and state systems can led to development of, or an increase in mental instability among long-term death row prisoners. These effects can be attributed to long periods of isolation, living on death row, and the uncertainty of knowing if or when one's life will end at the hands of the state.
Fairchild exhausted all his appeals for mercy based on his mental illness. As he was strapped to the gurney, he expressed remorse to his victim's family and added, "I'm thankful I found my faith in God. I'm at peace with God ... Don't grieve for me because I'm going home to be with my heavenly father."
Richard Stephen Fairchild was executed on his 63rd birthday, November 17, 2022, at 10:24 am.
"We shouldn't have to hold up signs on the road that say, 'Don't Kill the Mentally Ill' and 'Stop Executing Veterans.' This is the fourth person with mental illness and brain damage that the State has executed in 2022. No end is in sight. We have 23 more executions scheduled in the next 26 months. Oklahoma is ruled by people with hard hearts. Richard Fairchild was a beloved child of God. I hope that he is now at peace."
--Don Heath of the Oklahoma Coalition Against the Death Penalty
Reflect: How do you perceive the death penalty in the United States as increasing the likelihood that long-term prisoners will develop or experience intensified mental illness? How might eliminating the death penalty help reduce mental illness among prisoners?