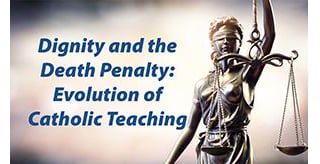 The State of Oklahoma has changed its execution schedule for 2022-2024. The change follows the January 2023 appointment of a new state attorney general and the appointments of two new members on the State Pardon and Parole Board. The original plan was to execute 25 of the state's 43 prisoners on death row during that time. During 2022, three of the planned five executions were carried out.
The revised schedule of executions through 2023 will allow for 60 days, instead of 30, between executions. The new attorney general, Gentner Drummond, witnessed his first execution, that of Scott James Eizember, on January 12. He has also visited the Department of Corrections (DOC) personnel and family members of victims of current death-row inmates.
Drummond's focus seems to be on relieving stress on DOC personnel, including preparing the death chamber and observing proper drug protocol. No mention was made of the impact on death-row inmates, who often are denied appeals and reviews up to the date of their executions as well as exposure to frequent executions of fellow inmates.
Following six stays of execution (See: "Stays of Execution" posted September 27, 2022), Richard Glossip's execution has been moved from February 16 to May 18. Attorney General Drummond called for an independent review of new evidence, previously denied by former Attorney General John O'Connor, that could prove Glossip's innocence.
The revised schedule through 2023 will allow more time between executions. Four men scheduled to die during 2023 are
Richard Glossip, May 18
Jermaine Cannon, July 20
Anthony Sanchez, September 21
Phillip Hancock, November 30
This change of execution dates will require those previously set for the remainder of 2023 to be rescheduled for 2024 and beyond. We have hope that the new approach to Oklahoma's executions will allow for more thorough vetting of the charges against those currently condemned to die and a clearer look at the inhumanity of the death penalty itself.
"The way it [death penalty] is being applied in Oklahoma and in America right now is too tainted with big issues, particularly racial inequity and wrongful convictions."
—Rev. John-Mark Hart, pastor of Christ Community Church in Oklahoma City, one of 26 pastors recently calling for a moratorium on Oklahoma's death penalty
Reflect: How do you think growing public opinion against the death penalty can affect those who have the power to abolish it? Are you willing to add your voice for abolition?
Topics: Oklahoma death penalty, justice, mercy, Catholic social teaching