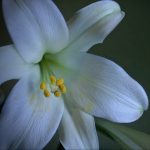 Good and gracious God,
on this day of Easter joy, we remember the Lord Jesus
who is risen, alive, and with us.
Help us to live in the light of the Resurrection.
May we become a new creation, free in heart and spirit.
We ask this in the name of Jesus, our risen Savior, Amen!

Adapted from The Word on Campus © RENEW International.