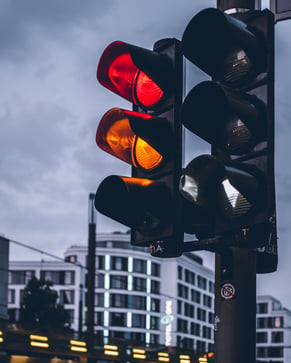 Have you ever tried to give nose drops to a cat? Well, that was our job after our old cat, Buddy, saw the veterinarian who told us that that medication was to be the treatment for Buddy's nasal congestion. What fun!
After we moved from Connecticut to southern Florida last November, not only Buddy but also my husband had a problem with congestion. My husband now uses an inhaler and some prescription pills for his bronchial allergies.
And, while we are talking about congestion, the traffic congestion where we live is quite challenging too! Lots of people live around here, and especially at rush hours, there are so many cars and trucks on the roads that even the spray of frequent thunderstorms does not ease or slow down the volume!
There are other kinds of congestion. We can get a bit thought-congested in our busy schedules and in our minds. We are bombarded daily with social media websites, questions about choices and priorities, and challenges to our beliefs. Just as we have to hold Buddy very still as we administer the drops we need to take time to hold still so that we can pray and listen to God's truth and counsel. The Holy Spirit is very generous with inspiration and help. The reading from the Prophet Isaiah (55:6-9) at yesterday's liturgy is a good place to start:
Seek the Lord while he may be found,
call him while he is near.
Let the scoundrel forsake his way,
and the wicked man his thoughts;
Let him turn to the Lord for mercy;
to our God, who is generous in forgiving.
For my thoughts are not your thoughts,
nor are your ways my ways, says the Lord.
As high as the heavens are above the earth,
so high are my ways above your ways
and my thoughts above your thoughts.
Lord, help me to stay close to you today.
Help me to think clearly and to reflect your
truth and love in my words and actions.
Assist me as I resist even the smallest of temptations to sin.
Help me to clear the way for others to find you.
Direct my paths and lead me to be grateful for your constant care.
I ask this in Jesus' precious name. Amen.
†††
Photograph by Maxime Abramov on Unsplash.
The scripture passages are from the New American Bible, Oxford University Press, 1990.
Sharon Krause is a RENEW volunteer whose writing has appeared in several resources for small-group faith sharing. She is a wife, mother, and grandmother residing in Manchester, Connecticut. Over the years, she has served in many parish ministries.