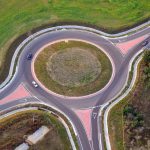 God, Creator of all the earth,
you give us many choices
and many opportunities.
Be with us in our decisions
so that we may act in the way
that is best for all.
Be in our hearts as we listen to each other.
Guide our thoughts so we
may grow ever closer to you.
We ask these things in the hope
of receiving what we need
rather than what we want.
We pray in Jesus' name.
Amen.

Adapted from The Word on Campus © RENEW International.