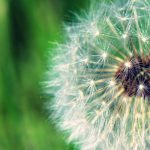 God, our Father,
let us sow seeds of love and mercy.
Let us sow the seeds of the gospel
so that the Good News of your Son, Jesus,
will take root throughout the world.
Give us gifts of kindness and respect.
Send your Holy Spirit with whatever gifts we need
to plant the gospel throughout the world.
Amen.

Adapted from The People's Prayer Book, © RENEW International.